This article is Part 2 in a series related to the RADIAN Weapons product launch. See Part 1 here
AFTERBURNER + RAMJET print advertising and editorial that launched in November of 2021, and through the first month of 2022.
Below are three insertions that comprised two months of ads supporting the launch of the RADIAN Weapons AFTERBURNER + RAMJET products.
Launch timeline:
SHIPPING DATES:
RADIAN AFTERBURNER Release Date
RADIAN RAMJET RELEASE DATE
While the RADIAN GLOCK Premium Comp and Barrel were publicly launched at SHOT Show 2022 in Vegas, there has been complete silence from the company on when these products will be shipping or why there has been a considerable delay.

[UPDATE June 15th, 2022] Word from industry individuals is that the AFTERBURNER + RAMJET may begin shipping mid-to-late JULY 2022.
A note about traditional vs digital advertising in the firearms industry
Planning Mix:
In an industry that is censored on digital and network platforms, if your marketing plan doesn't include print advertising or non-network channels – you are losing out on awareness.
The Federal Communications Commission and digital platform guidelines, constrain the firearms industry, creating unique challenges that prevent typical digital awareness campaigns from success.
Many new marketers or agencies miss this. Instead, over-prioritizing social and digital advertising gets algorithmically discarded. It's important to have a healthy mix – of digital and traditional elements in firearms branding building and marketing. Having an agency partner that understands the tactics Apple, Porsche, Nike, and energy drinks take to marketing and brand building, isn't the strategy everyone should take.
Digital Expertise:
Many agencies claim to be able to build websites or create ads for print, but their expertise may lay elsewhere – like video. The challenges that these mediums present in execution are nuanced enough, it only becomes immediately clear after an expensive retainer is signed, if companies are paying for the right agency for the job.
Agency designers that don't account for gutters, flyleaves, or hanmen can cause long-term impacts on launches. Over setting type, and not accounting for BLACK settings in the color separation that happens at the printers. (Most designers elect to select "BLACK" presets in InDesign, which dumps 100% of all four CMYK channels onto the page, causing readability issues. Instead, it's best to create a C:30 M:30 Y:30 K:100 color for rich, vibrant blacks. Saving ink, and the eyes on the page)
It's always good to vet the teams before you find yourself in Round 6 at Week 6 of an ad review, and burning up a retainer that could be spent on meaningful marketing.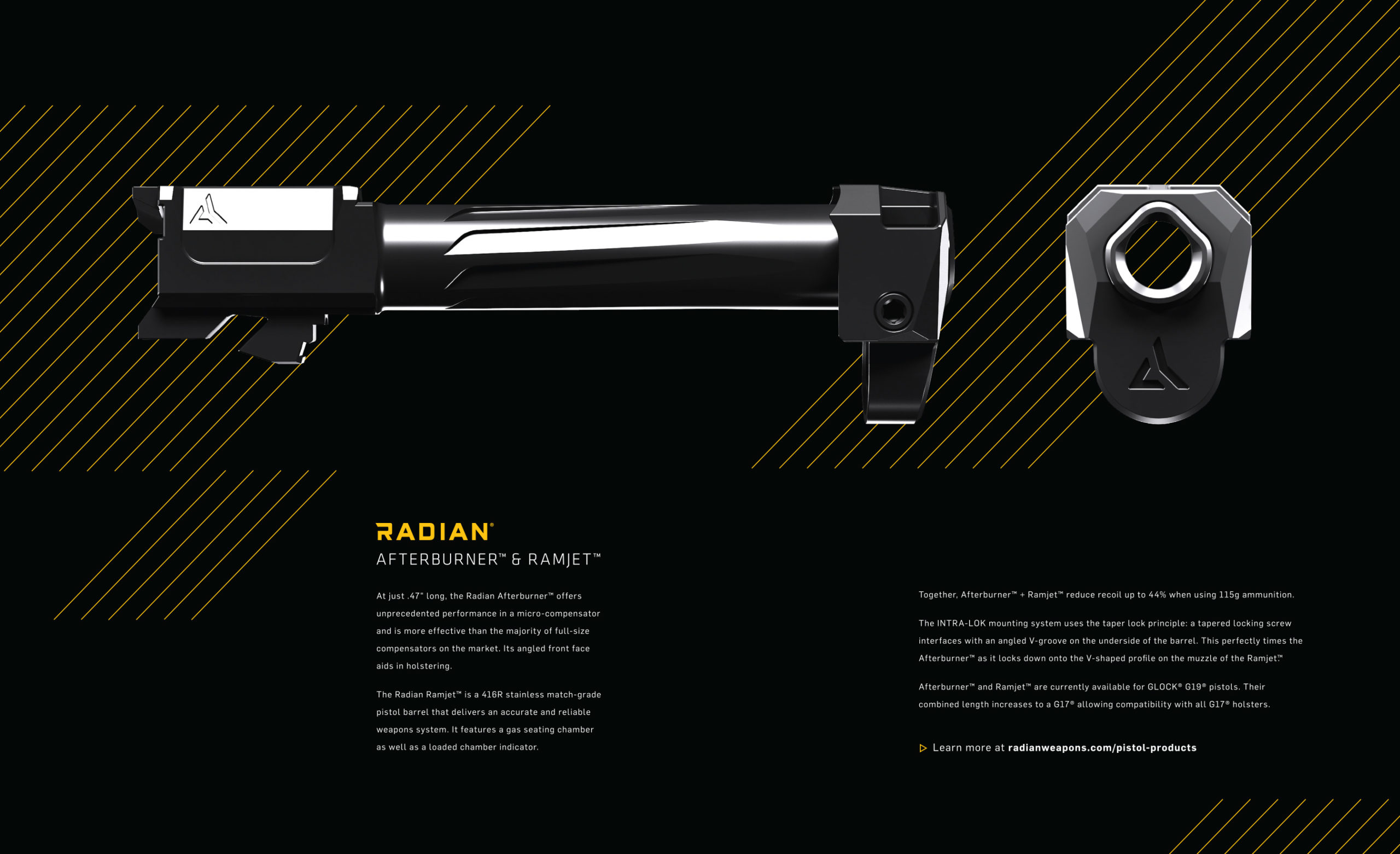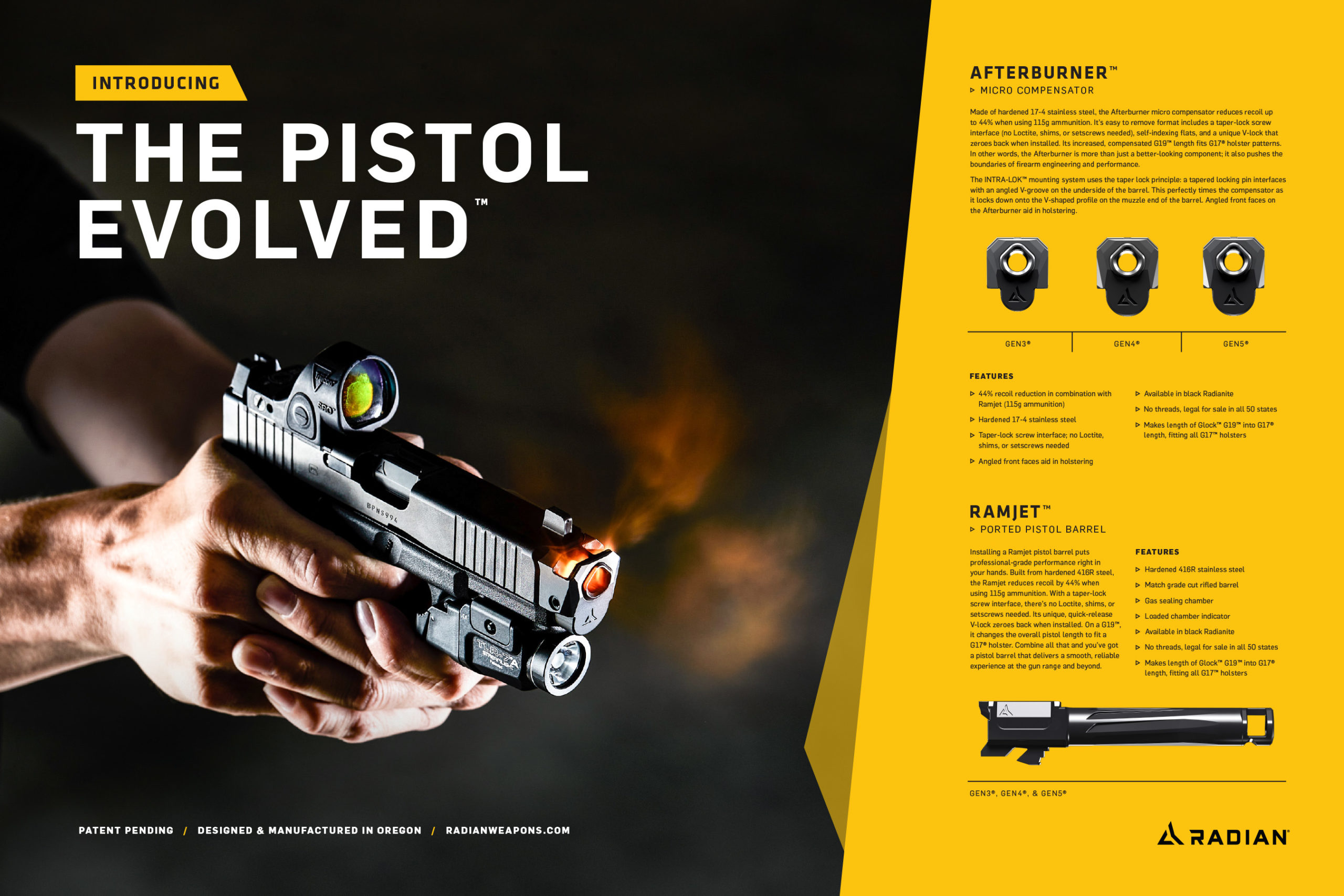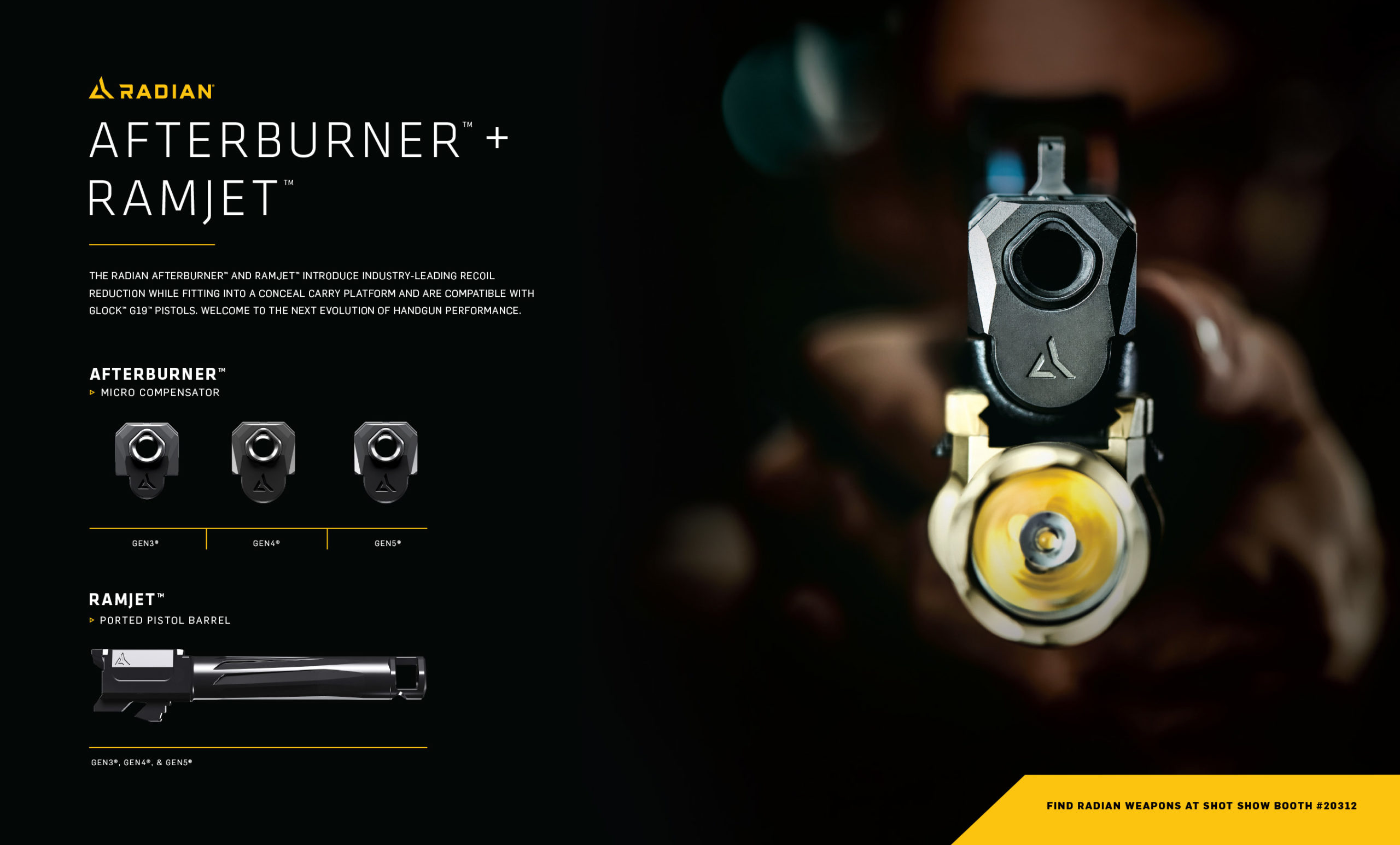 Role
Responsible
Management
Lynn Twiss
Sr. Marketing & Sales Manager RADIAN Weapons
Strategy
Outside Agency, Lynn Twiss
Editorial:
UN12 "Dangerous Goods"
Article by: Martin Anders
UN12 is a publication specializing in aftermarket modification and upgrading of firearms. (Heavily inspired by Japanese mukku or brand mook magazines)
As print publishing runs months ahead of availability to consumers, when we provided content to the editorial team at UN12, there was no physical product we could ship – as noted in the UN12 magazine.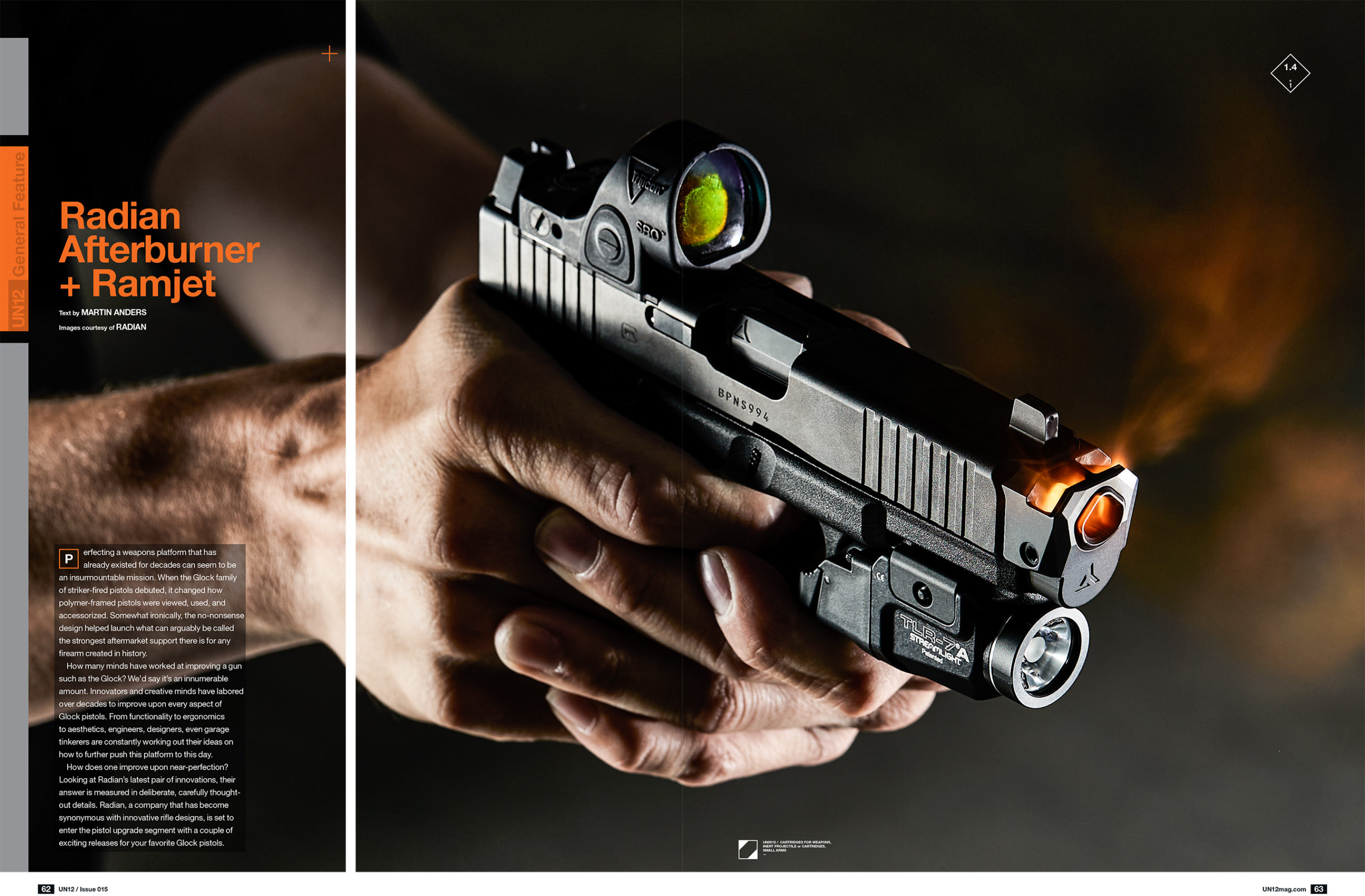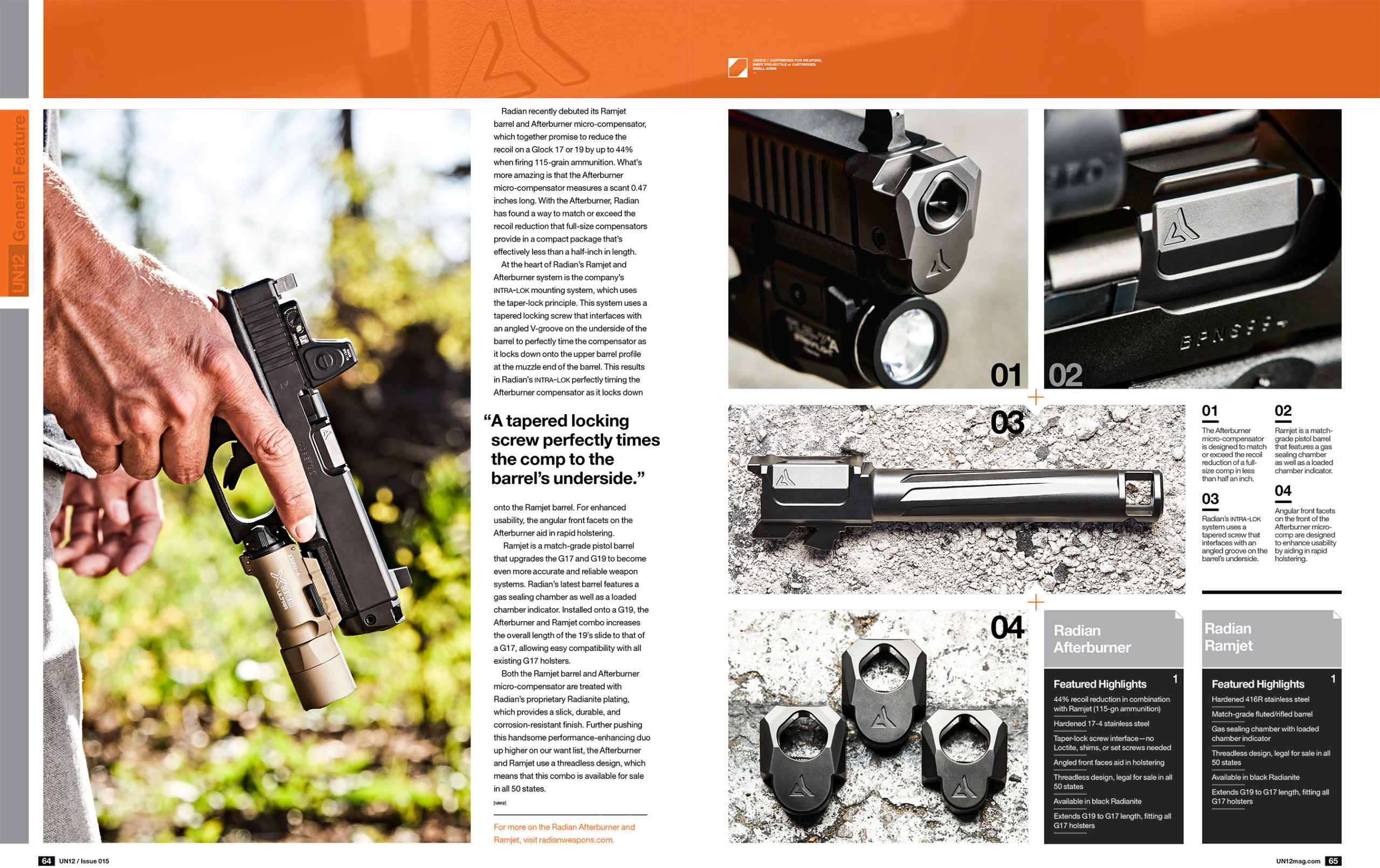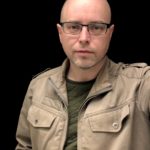 Lynn Twiss
Creative Marketing & Brand Director
Lynn Twiss is a self-starting and driven creative marketing and advertising director with experience in lifestyle, manufacturing, corporate, and agency environments.
A 28-year career in elevating brands through global-scale campaign strategies involving creative team leadership, strategic planning, digital/eCommerce management, earned and paid media (social, digital, programmatic, print, radio, television, outdoor), SEM/SEO, communications, partnerships, promotions, qualitative and quantitative development, and synthesis.
Brands