The Brief:
Scroll through a sampling of various works from 1994, through the present – most recently SIG Sauer and Radian Weapons.
Some have been redacted for security.
This showcases not just graphic design, video editing, SEO/SEM, brand, interactive, and traditional marketing strategies. But the results of his leadership of in-house, and agency creative teams, many of which Lynn built and mentored directly.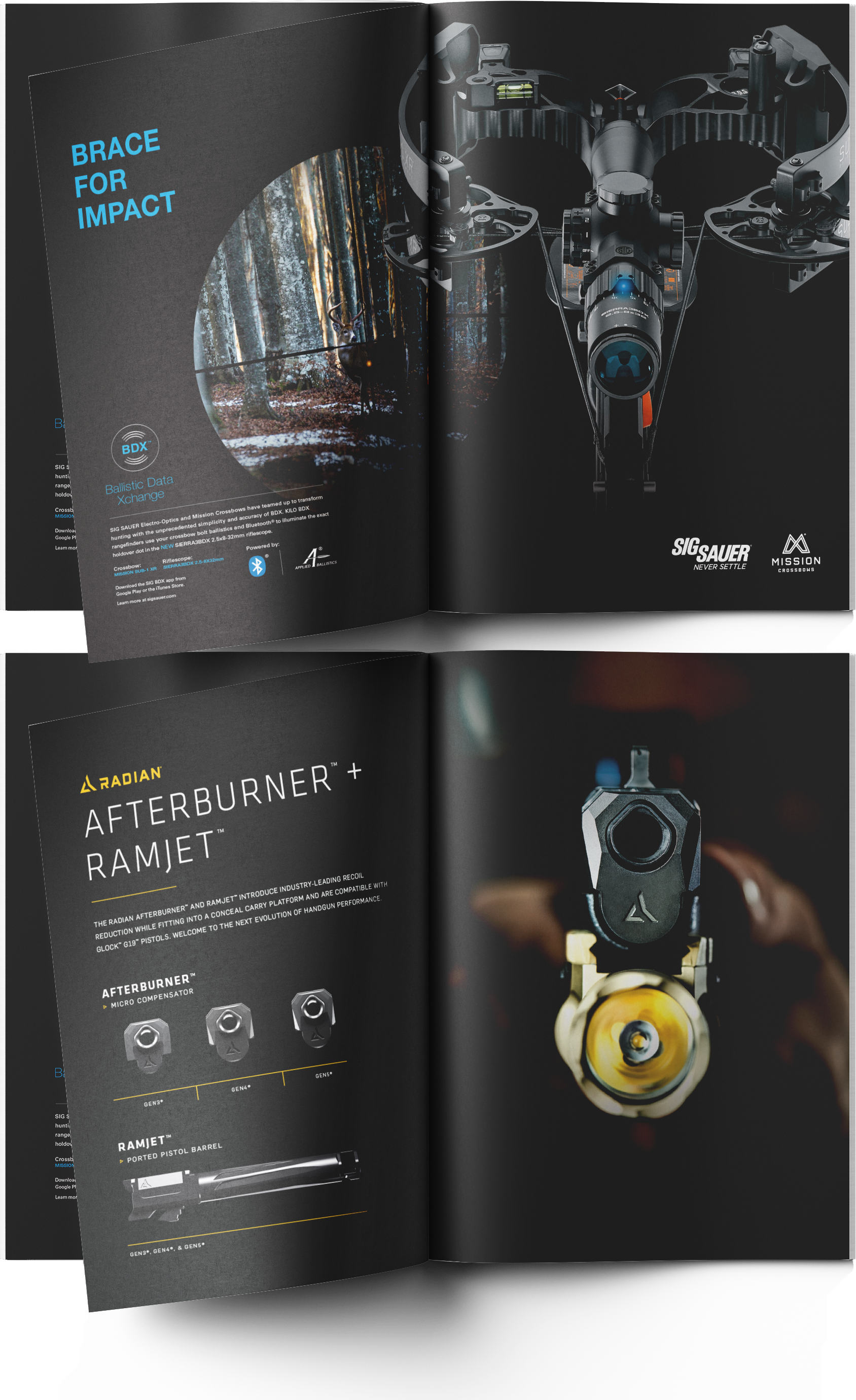 2018 – Sig Sauer BDX
Mission Crossbows + Sig Sauer co-op marketing program, advertising example.
Strategy, and Design: Lynn Twiss
2022 – Radian Afterburner + Ramjet
Glock pistol component launch.
Strategy, and Management: Lynn Twiss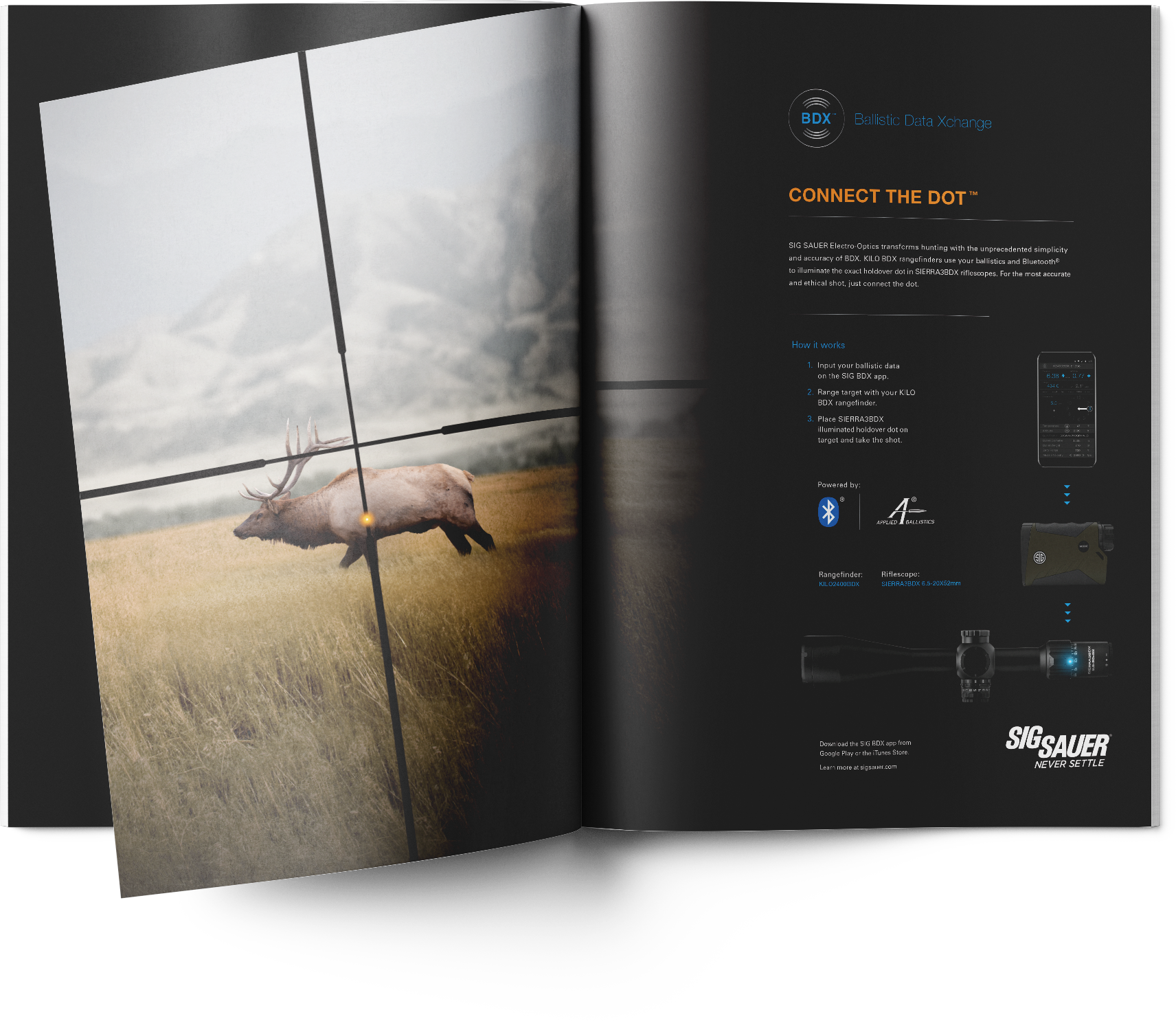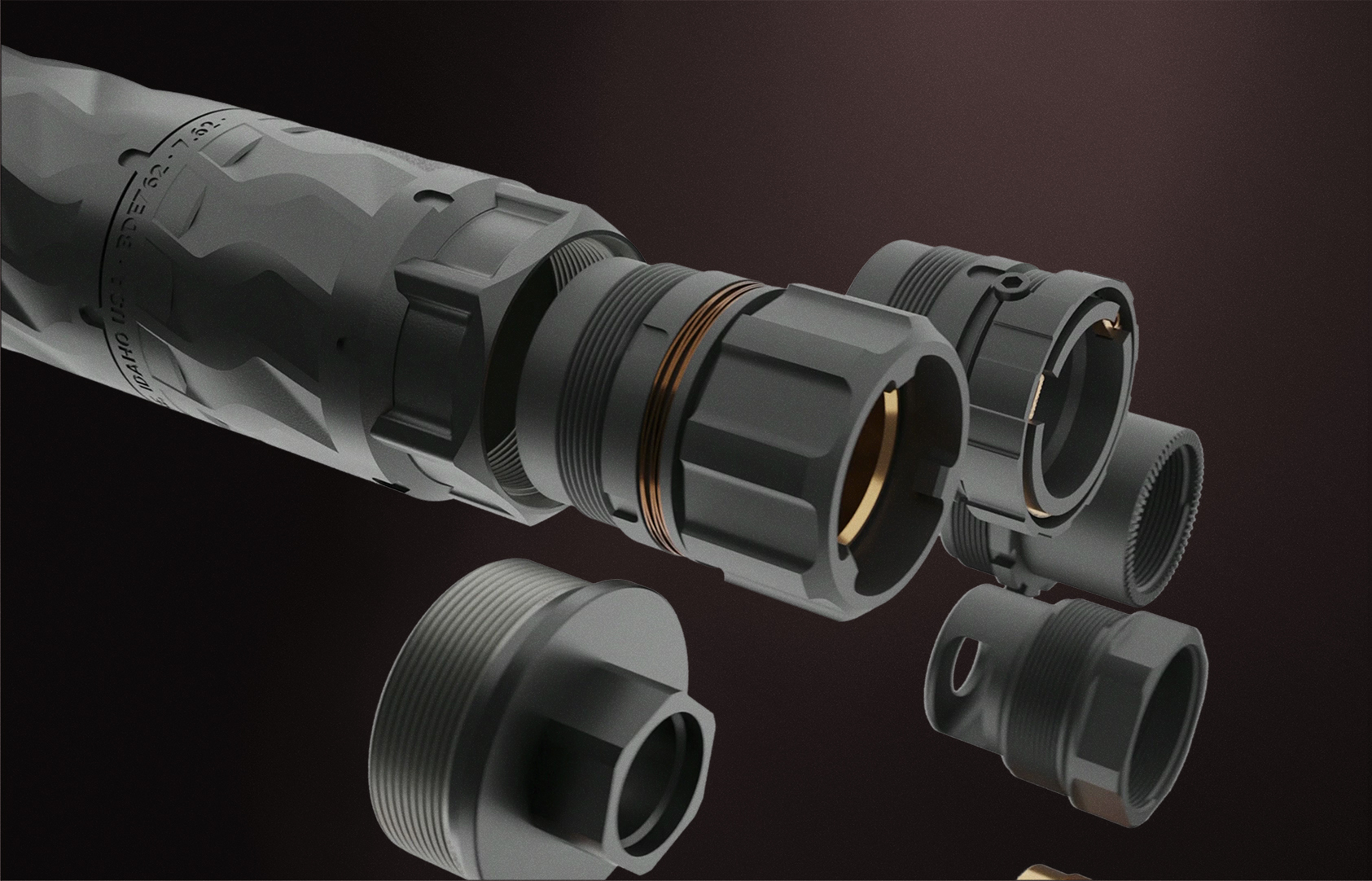 SPEAKEASY has a new meaning: PWS BDE.
no need to shout.
Provided messaging, design, and in-channel materials for the new category launch for Primary Weapons System's new Modular BDE Suppressor.
Read details on this project here.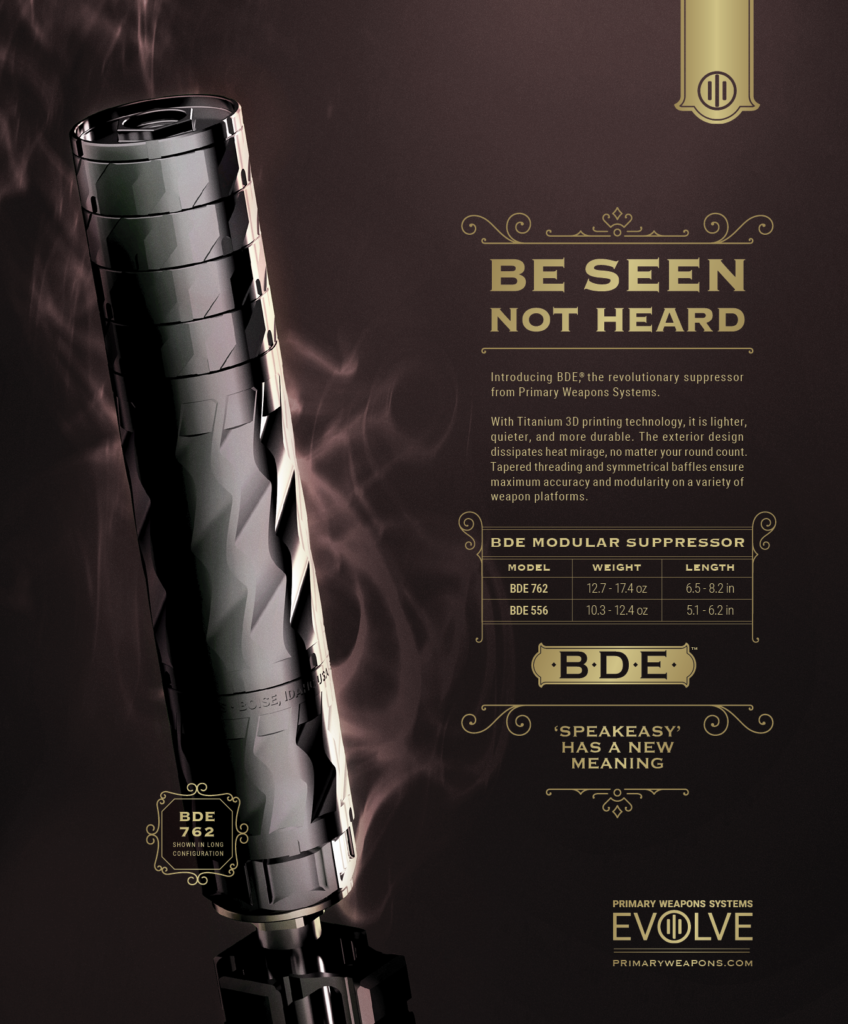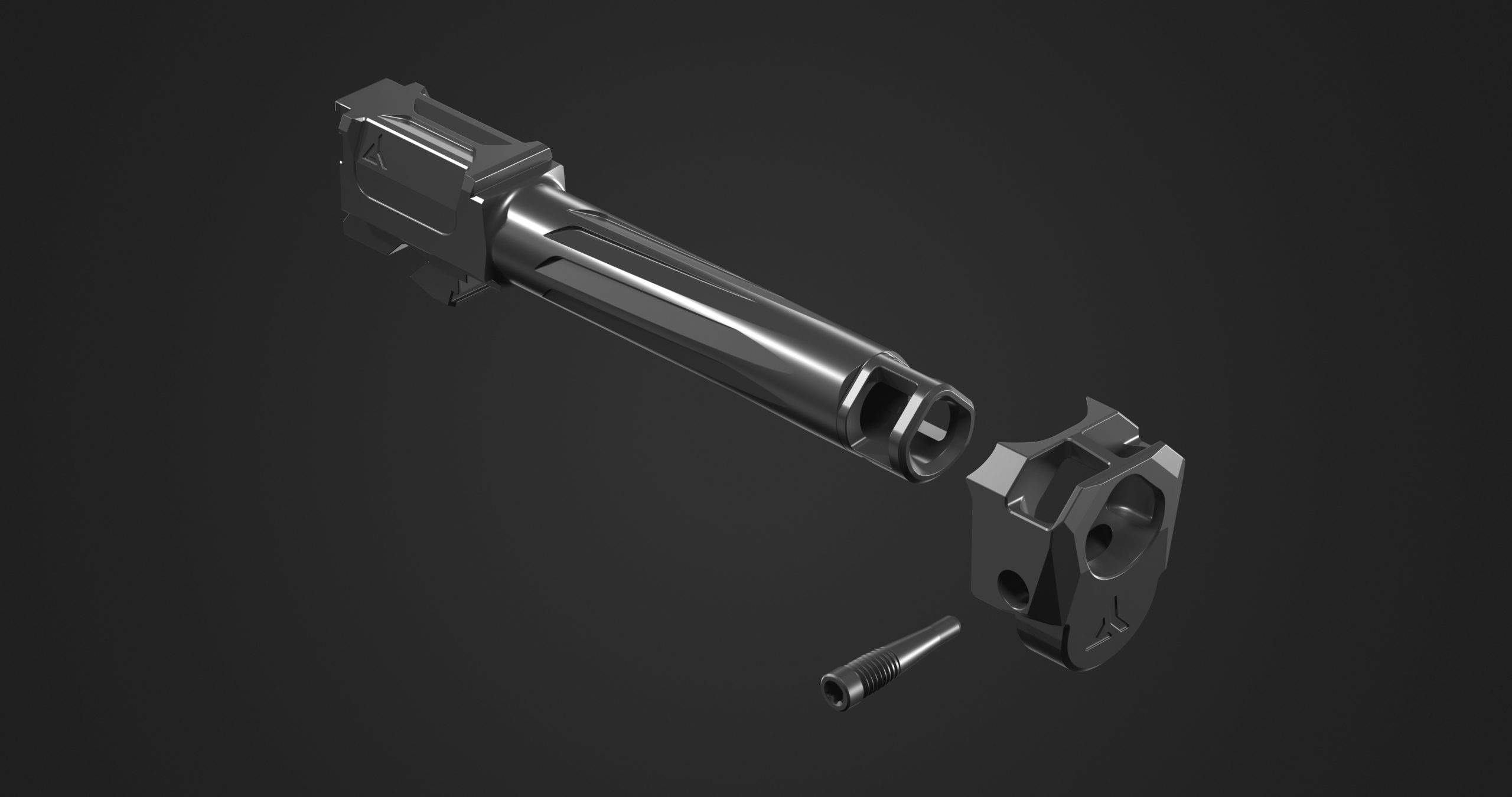 RADIAN
WEAPONS

LYNN TWISS
SR. MARKETING & SALES
MANAGER
AFTERBURNER + RAMJET Product
The RADIAN AFTERBURNER + RAMJET publicly launched to first-party email subscribers, web, and multiple print publications in November 2021, and again at the NSSF's public media event – the 2022 SHOT Show – held on Jan 18-21 in LAS VEGAS with the below video.
Outlining the specific aspects of the product offering and its benefit to consumers. A 3D rendered and heavy voice-over showcase the strength and innovation of the AFTERBURNER + RAMJET G19 compensator and barrel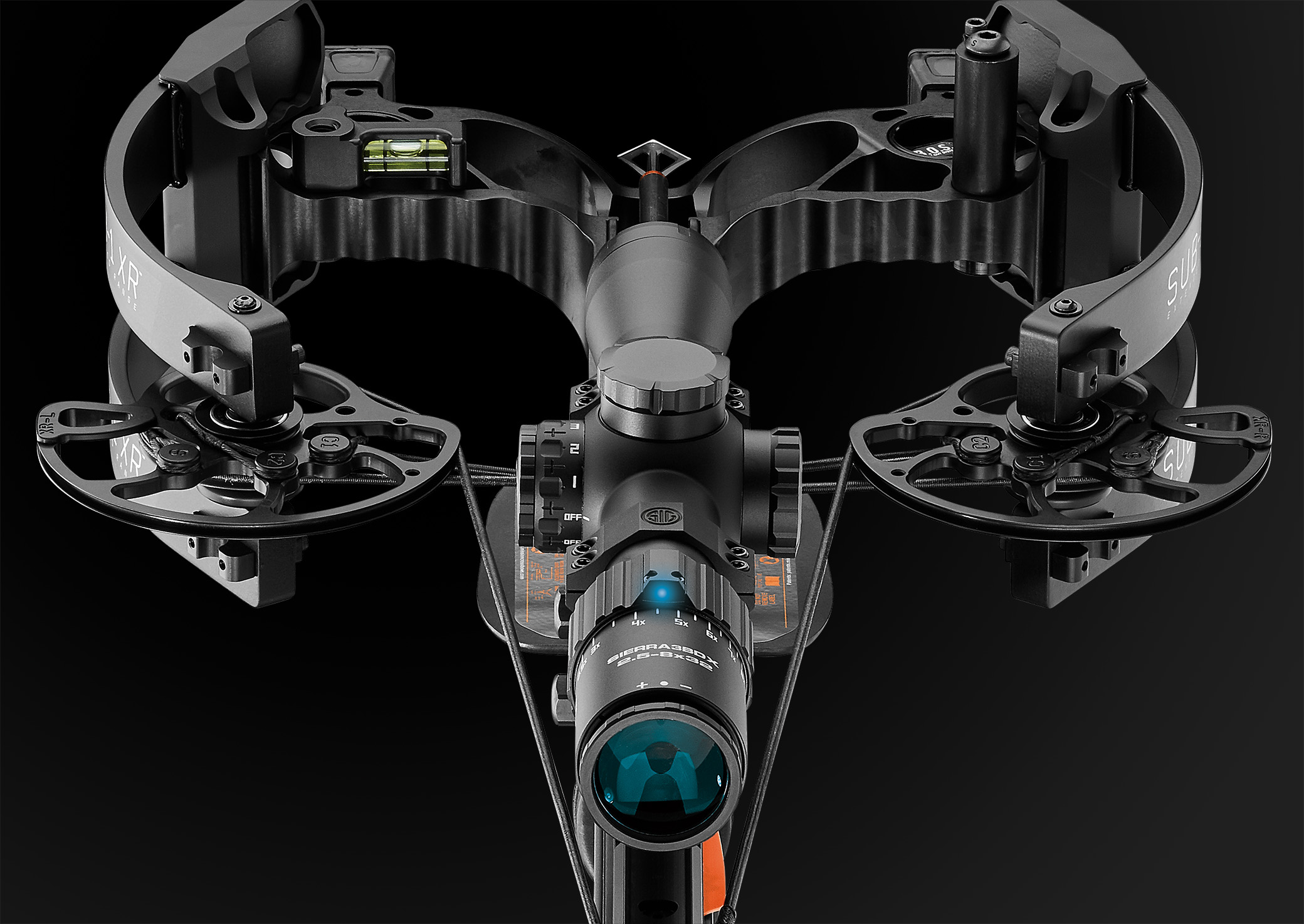 SIG SAUER
ELECTRO-OPTICS
DIVISION

LYNN TWISS,
SENIOR MARKETING
SPECIALIST
SIG SAUER Electro-Optics – BDX – Connect The Dot
Portfolio of Lynn Twiss
Launched at the 2018 NRA Show, the SIG SAUER Electro-Optics division's Ballistic Data Xchange suite of technology products was a massive undertaking. Seen here is the full-length 2-minute showreel, displaying in a beautiful narrative showcasing multiple use-cases, the many ways to use BDX.
ROMEOZero // P365XL Campaign Concepting // 2019
At the beginning of the summer of 2019, I did my monthly, week-long trek from Oregon to New Hampshire to present to executive leadership the status of the work the President and myself were conducting for the division. These presentations were typically strategy combined with execution examples, as the work needed consensus to launch.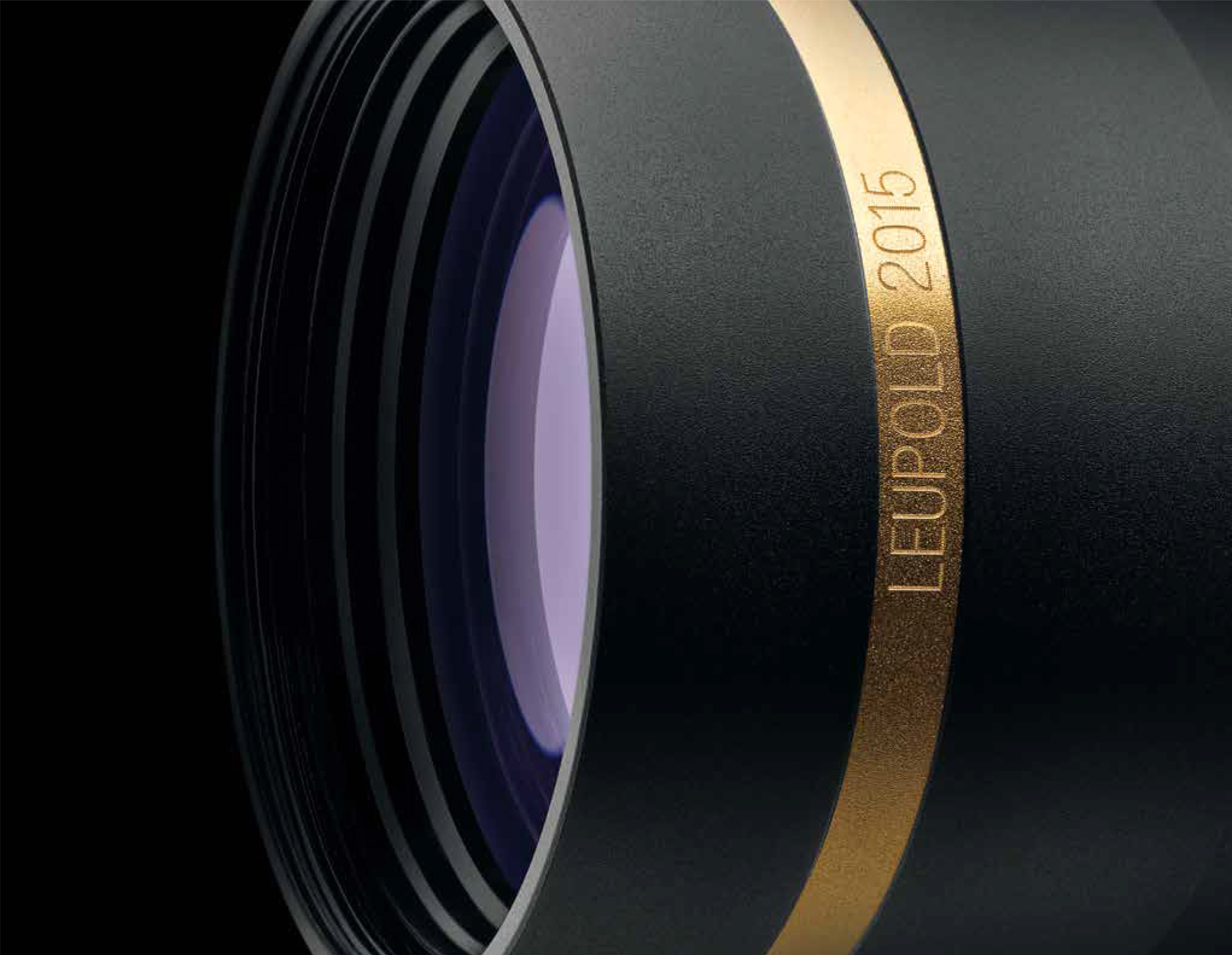 LEUPOLD OPTICS

LYNN TWISS,
INTERACTIVE
MARKETING MANAGER
Leupold digital pivot, and two new websites.
There were multiple phases of the 2012 launch of the new Leupold Optics website, the largest, no one but the internal product managers and marketing teams saw – called the ARTEMIS product API that powered all product data on the website – and the other was the WordPress publicly facing website.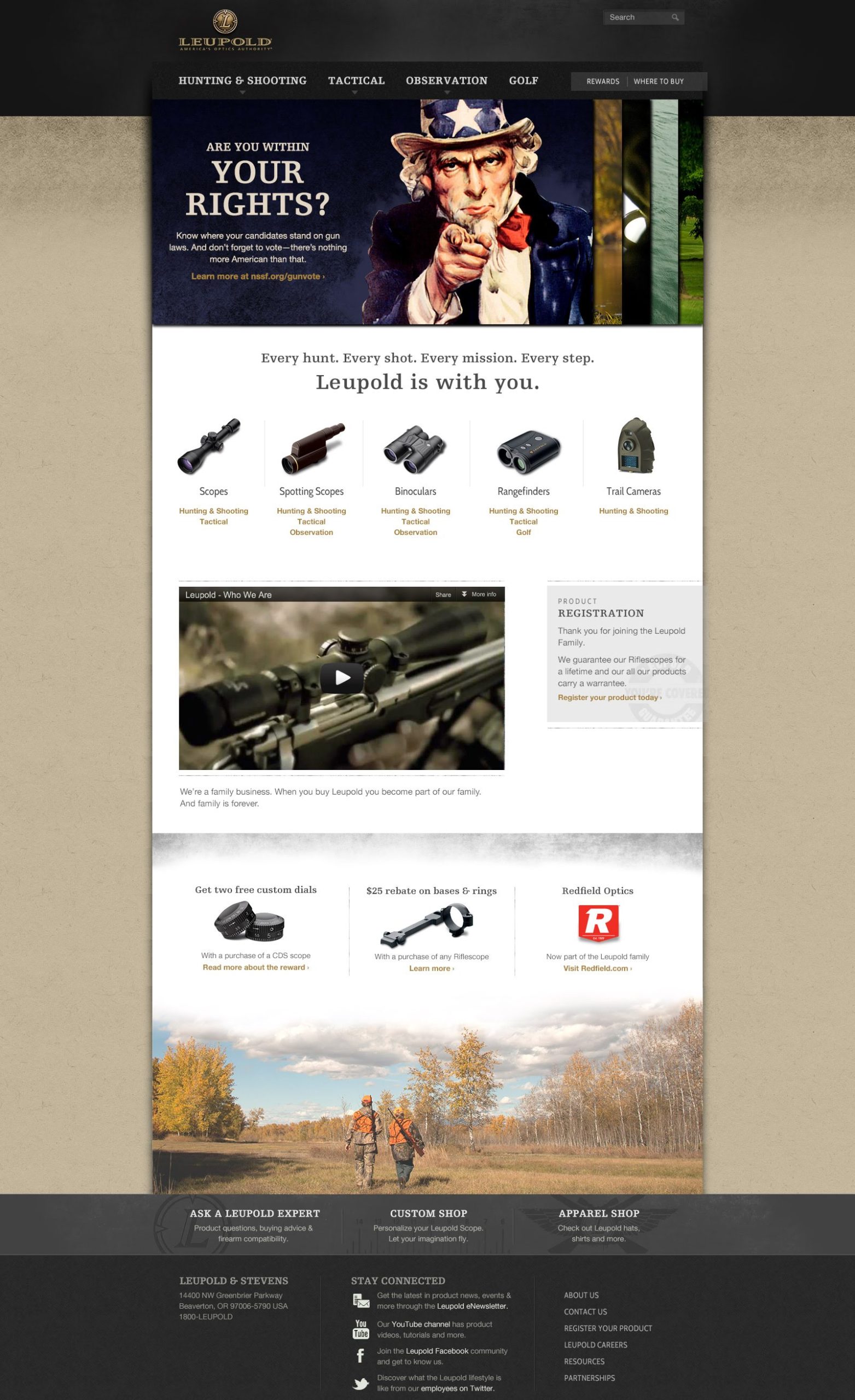 Email Engagement
Weekly email blasts, pushing both to product and to Leupold LIFE stories, and content. Secondarily to social channels, which at that time was Facebook, YouTube only, with burgeoning Instagram and Twitter engagement.
Developed to promote the new Wave II versions of the MARK6 tactical riflescope line from Leupold Optics. Illustrating the distances of optical magnification and use cases through the striking distance of natural predators: EAGLE (long-distance – sniper), PANTHER (medium distance – marksman), VIPER (short distance – rifleman)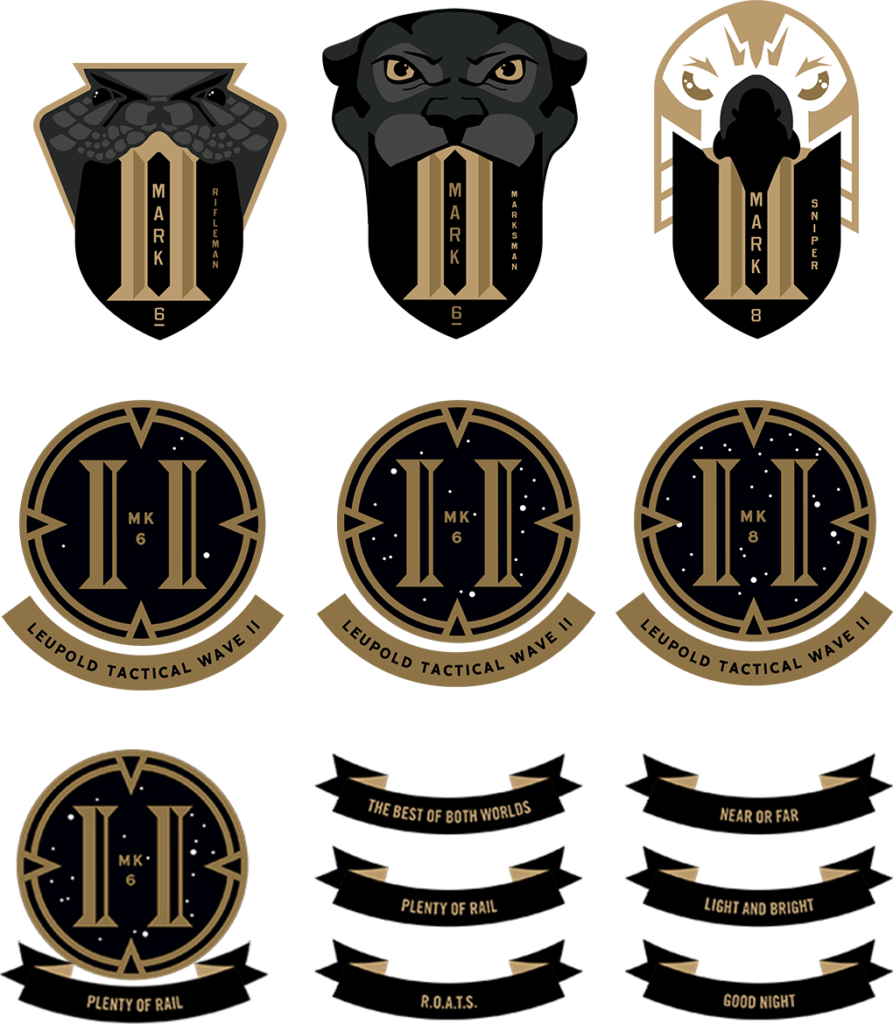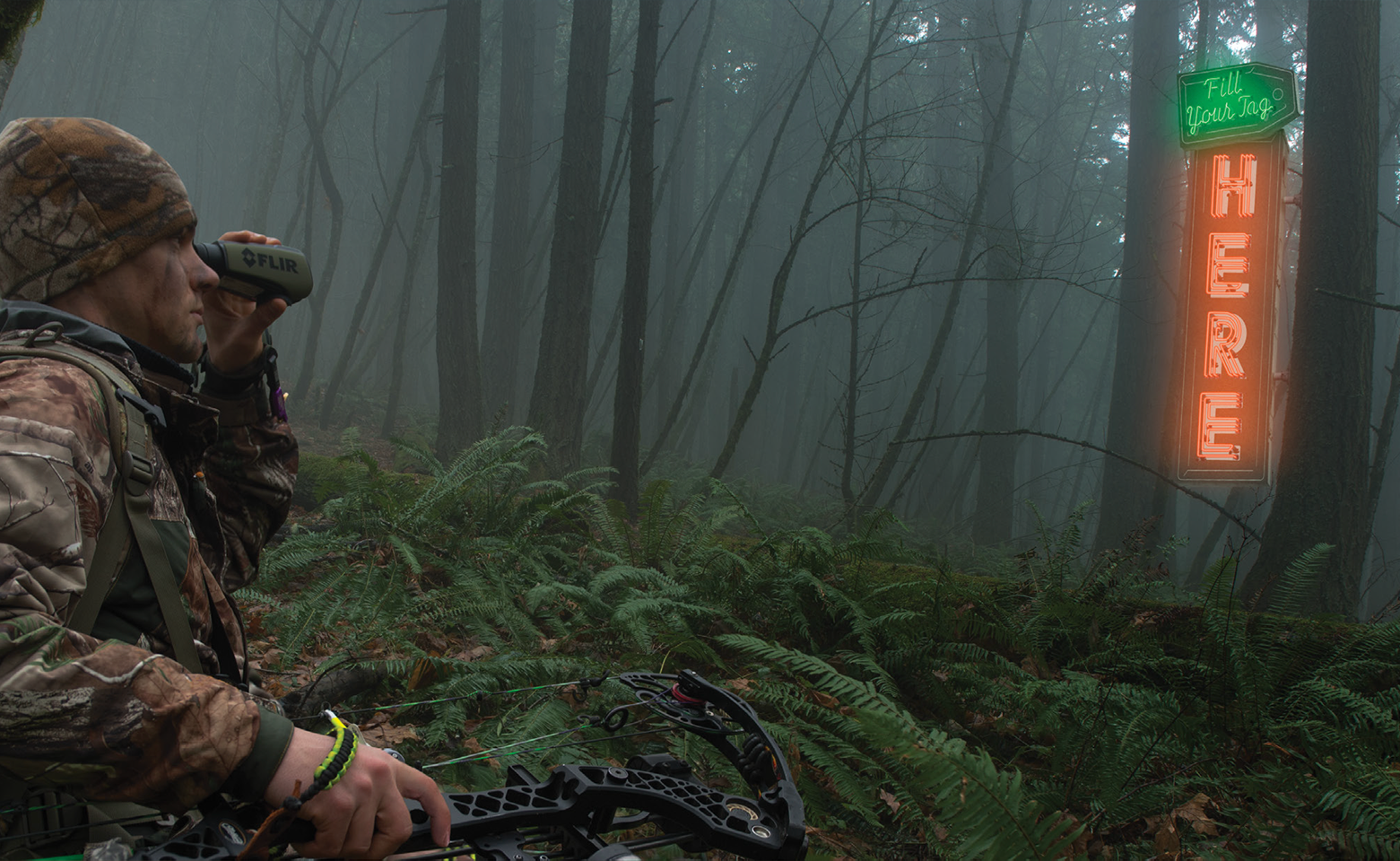 FLIR TELEDYNE

LYNN TWISS
STRATEGIST, SR. PRODUCER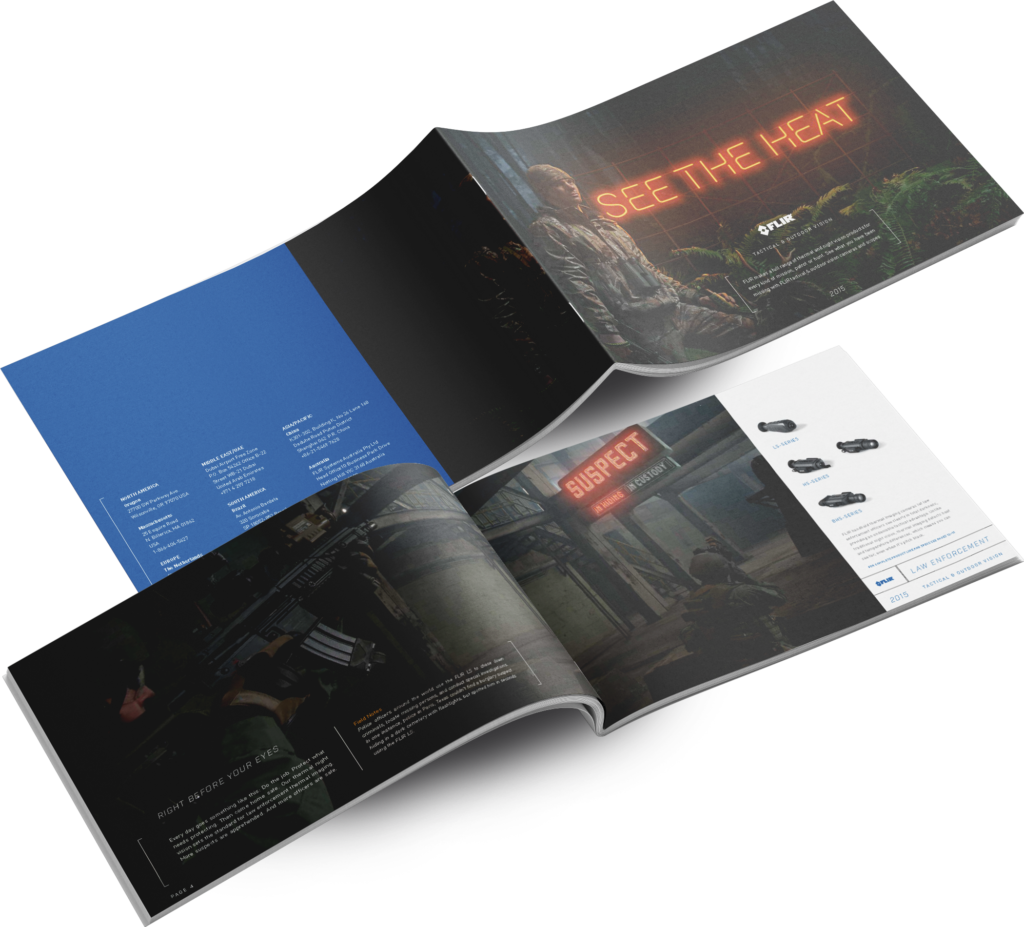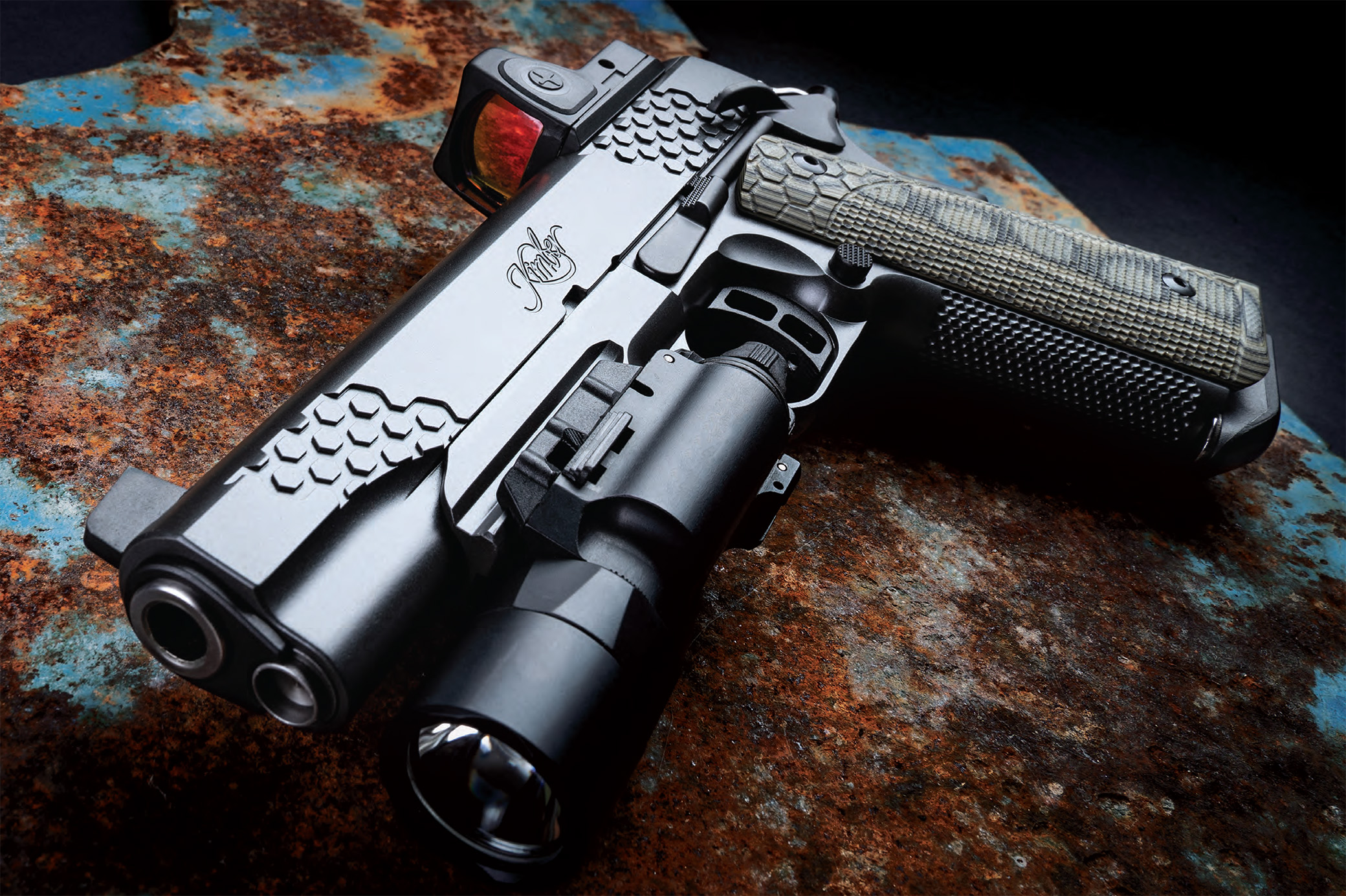 KIMBER OF
AMERICA &
KIMBER MFG

LYNN TWISS
MARKETING & COMMUNICATIONS
MANAGER
The road from Kimber of Oregon, to Kimber of New York.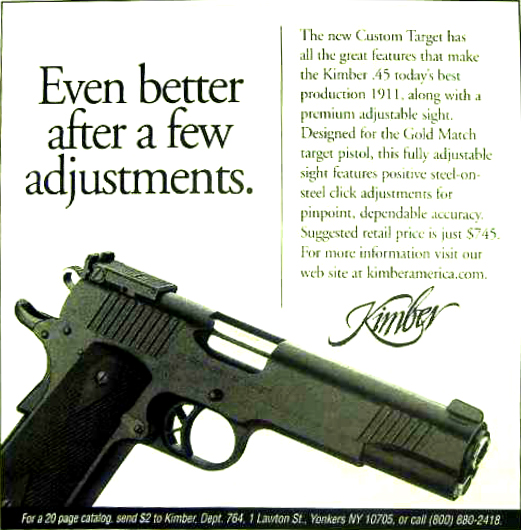 Kimber's First Televised Commercial.
In 2002, Lynn conceived, scripted, and hand drew storyboards. Assisting in the direction of Kimber Mfg., Inc.'s first television commercial. The VP of Sales & Marketing had a few key elements he wanted to be covered, but after his direction, Lynn went to work.
In support of the introduction of the Augusta Shotgun, which Kimber was importing at the time.
Seen here are rough sketches with feedback, complete drawings, and inset final storyboards.