In April 2022, GUNLAND was approached by PRIMARY WEAPONS SYSTEMS (and recently new leadership) looking to launch an upcoming new product category, the PWS BDE 762 Suppressor. Having met at SHOT Show 2022, we were excited to create something refreshing and different, which would elevate the brand beyond its current efforts.
The brief was simple, as all excellent briefs are:
Produce a from-the-ground-up print advertisement to generate demand from industry early adopters, and consumers with longer purchasing conversion timelines.
Deliverables: Print Advertisement and Counter Mat.
GUNLAND would develop a realistic product rendering in lieu of photography.
A prohibition/whisky look-and-feel was requested to support existing packaging plans.
Develop a messaging framework and headlines that could handle additions to the line.
Full Page, 4C, Bleed: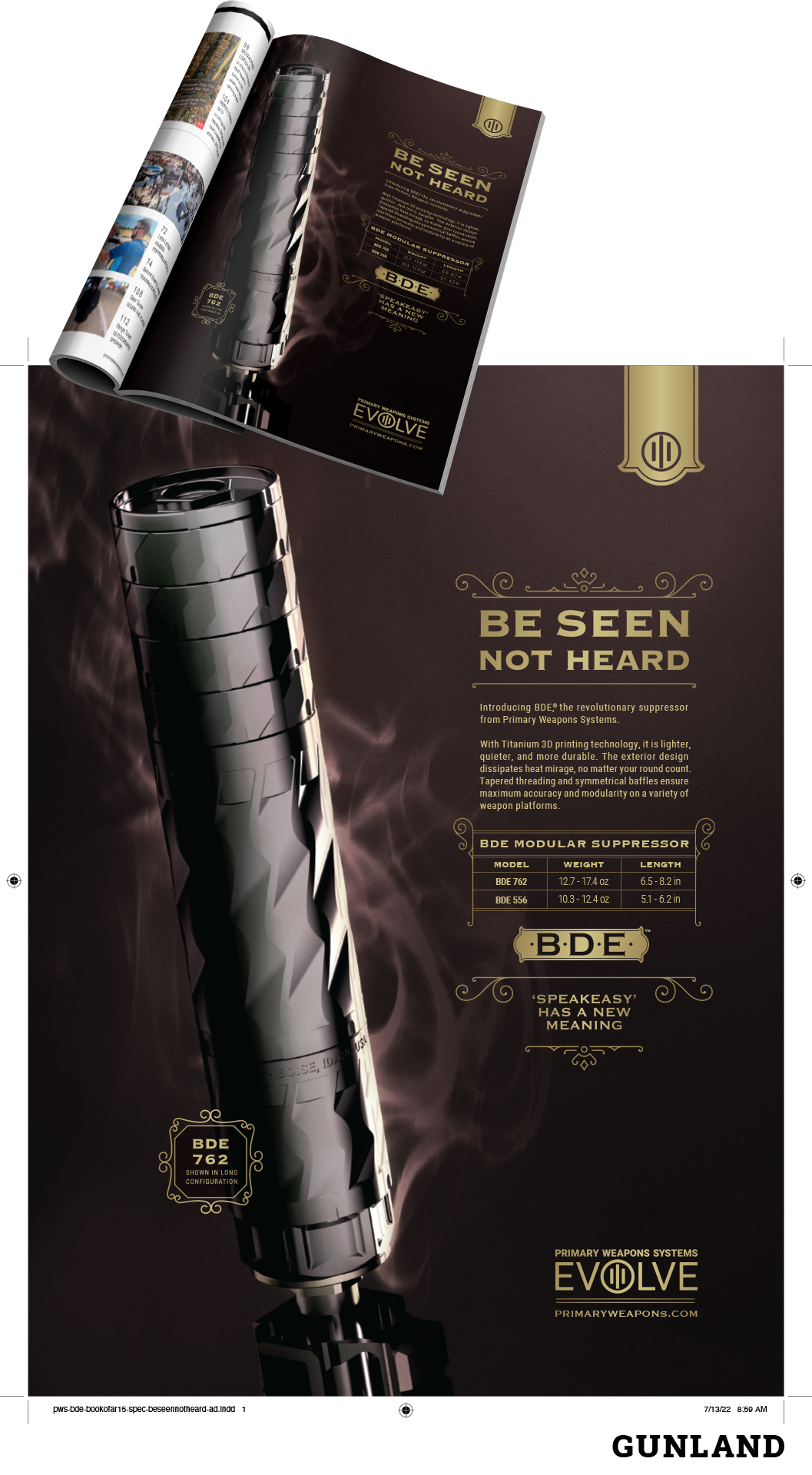 Publications where you can find the advertisement and more on the PWS BDE 762: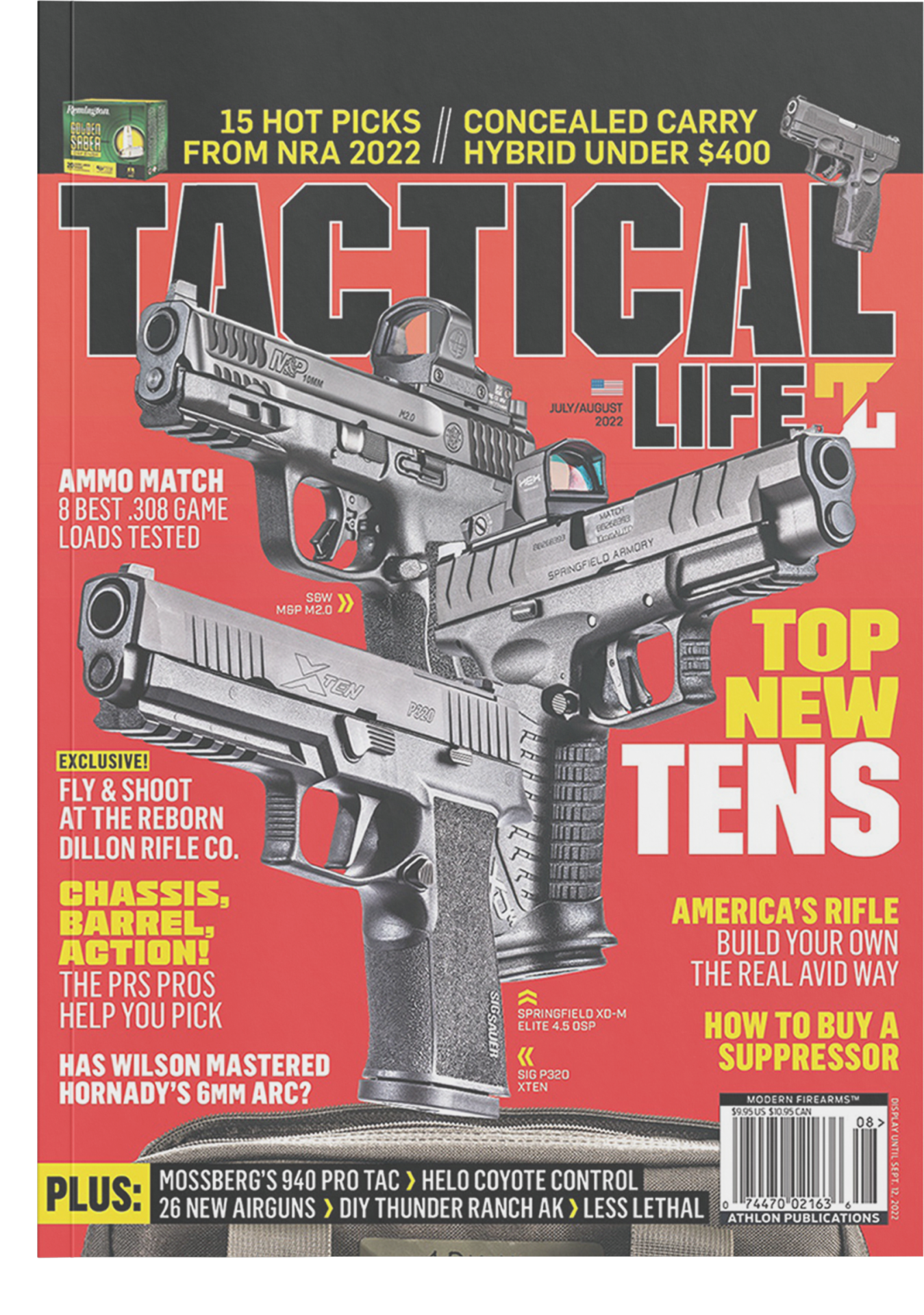 You may have heard of the BDE Suppressor earlier this year:
GUN-CON 2022 – The Gun Collective and Brownell's held a convention on June 25th and BDE was mentioned by two panelists as their Best of Show. You can watch that footage on Youtube, BDE is mentioned starting at 4:00 mark.
Athlon Media Exclusivity – Athlon had exclusive rights to discuss and create content prior to the official launch (Aug 1st, 2022). Sean Utley starting things off with social media content (and with a good Mr. Kitty soundtrack)
Retail channel materials:
After the messaging, creative, and tone of the campaign were locked, and the ad finalized – next up was providing in-channel assets to help counter staff at retail stores inform consumers of the benefits of the innovative suppressor.
PWS BDE Counter Mat:
Printed on cloth/rubber and plastic/rubber materials, the counter mat focused more on quickly showcasing top-line features, dB mitigation levels, and measurements. Stripping away the messaging to the core takeaways.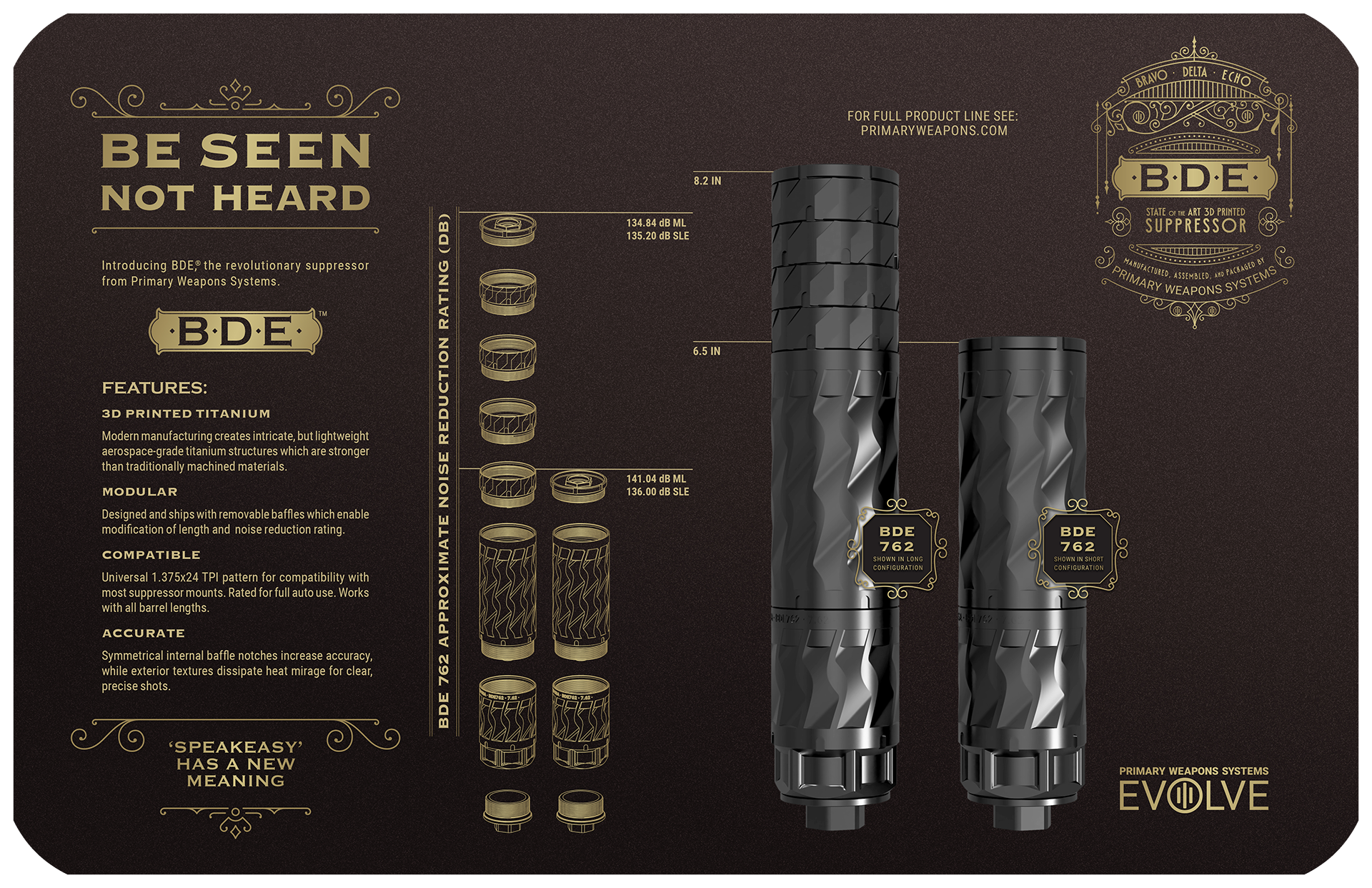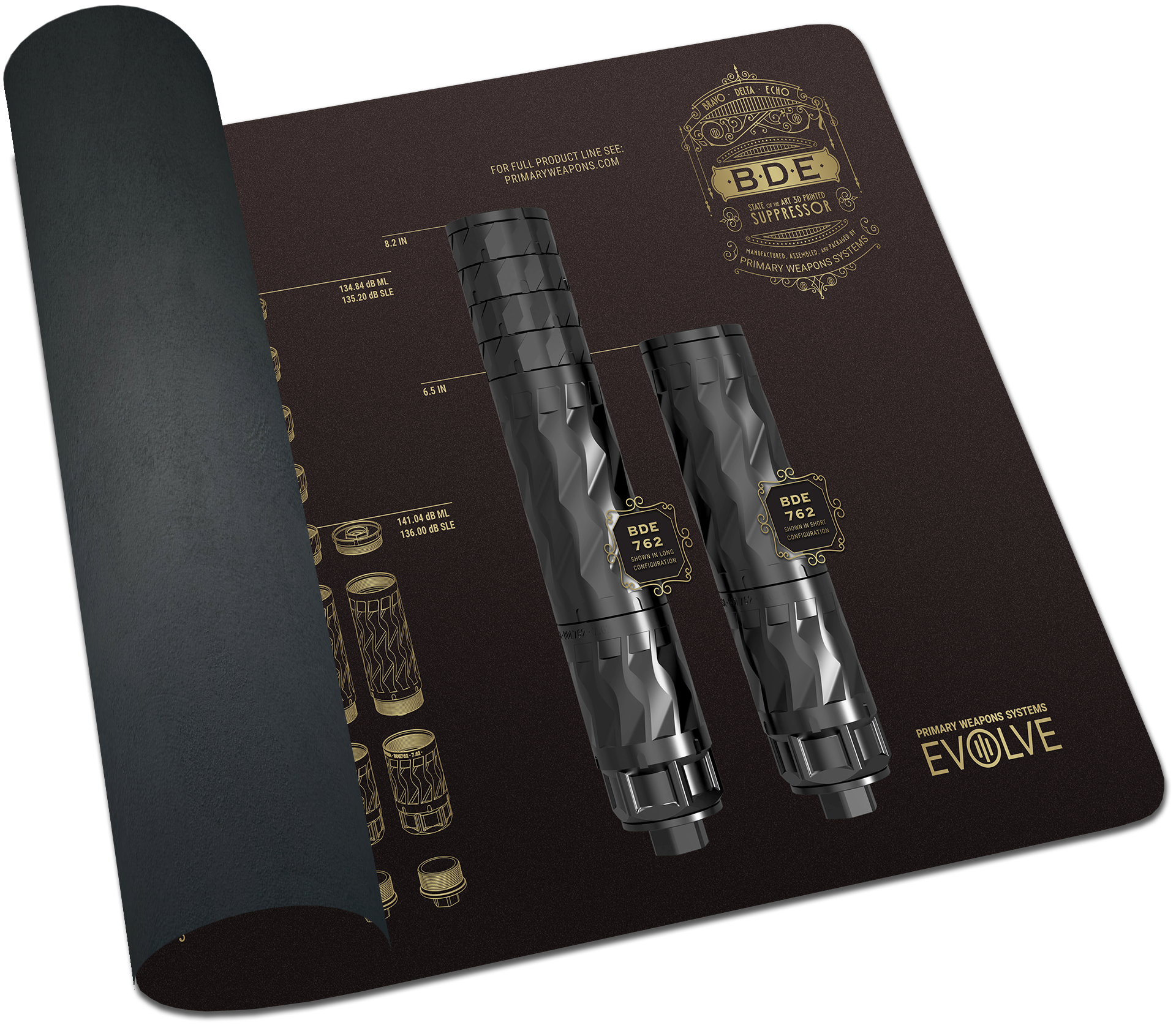 SQUAD:
Client Team:
| PWS Role | Responsible |
| --- | --- |
| Brand Manager | Brittany Sylvester |
GUNLAND Team:
| GUNLAND Role | Responsible |
| --- | --- |
| Producer & Designer | Lynn Twiss |
| Copywriting & Messaging | Jake M. |
| Consulting | Aaron M. |