My engagement with RADIAN began as a Brand Strategist at an agency in 2021. Focusing on sales and operations strategies (OEM, inside-vs-outside sales,) there were immediate opportunities discovered. Reviewing the marketing of the brand, there was good design but a severe lack of market awareness, which was evident in the low performance of the content on Youtube, and similar social channels. Considerable production, but minimum industry engagement on a PR, marketing, and advertising level. Things that needed addressing prior to the RADIAN AFTERBURNER and RAMJET product launches.
The owner reached out to me to come on and lead the brand's Sales and Marketing efforts leading into 2022, which I accepted.
Direct to Consumer // Product Lifestyle Video:
The RADIAN AFTERBURNER + RAMJET became available for direct consumer purchase on July 20th, 2022. This lifestyle video with Jared Clawson (Owner of Tier 1 Concealed) was the main content focus for that launch. Filmed in 2021, launched to the public on Instagram on July 20th, 2022.
SHOT Show 2022 // Product Info Video:
The RADIAN AFTERBURNER + RAMJET publicly launched to first-party email subscribers, web, and multiple print publications in November 2021, and again at the NSSF's public media event the 2022 SHOT Show held on Jan 18-21 at the Venetian Expo with the below video and booth.
THE PISTOL EVOLVED
Together the AFTERBURNER and RAMJET reduce recoil up to 44% when using 115g ammunition. Only .47″ long.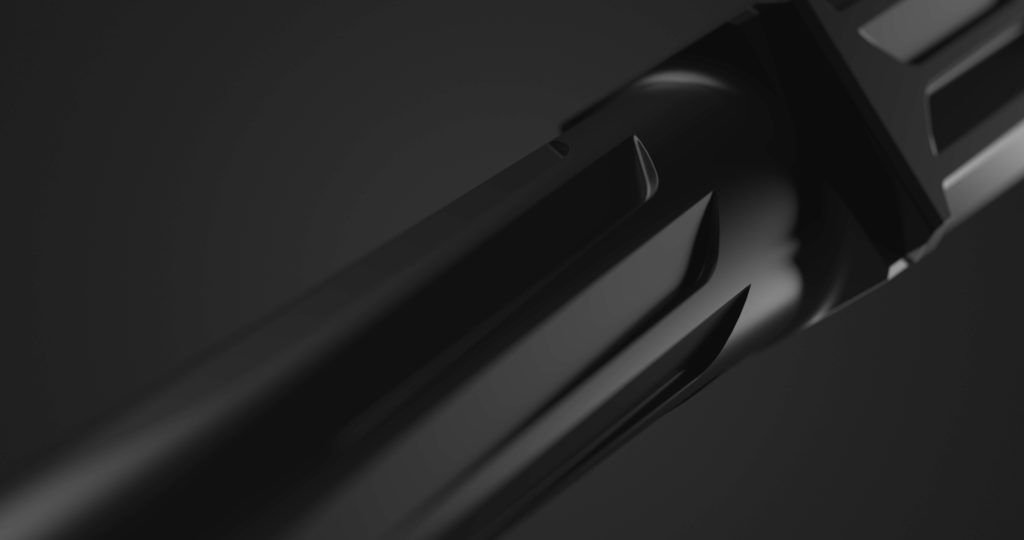 RAMJET Glock Barrel
A match-grade fluted pistol barrel, featuring a gas sealing chamber as well as a loaded chamber indicator.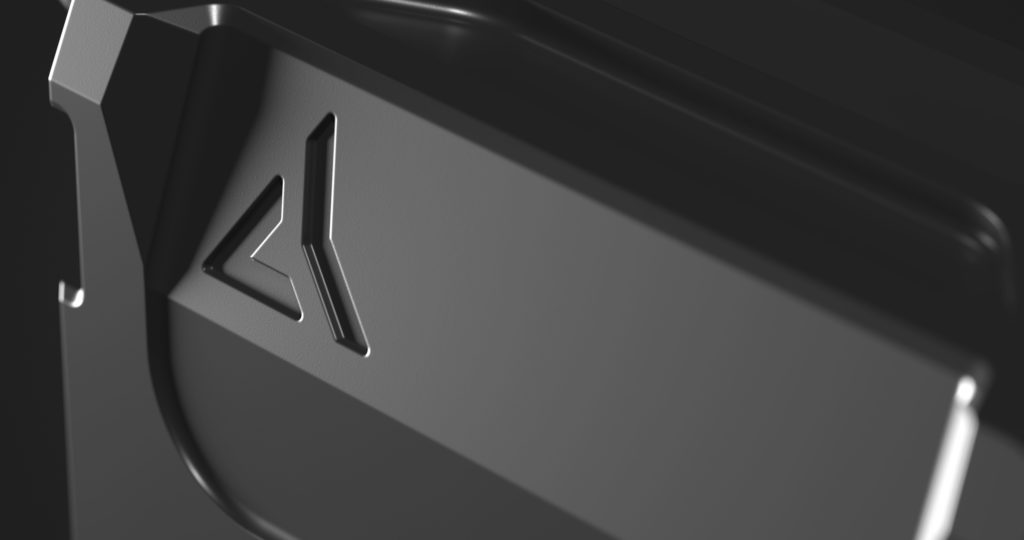 RADIANITE Coatings
Both the RADIAN AFTERBURNER and RAMJET are coated in RADIAN's proprietary coatings, which increase durability and produce a strong, distinctive black finish.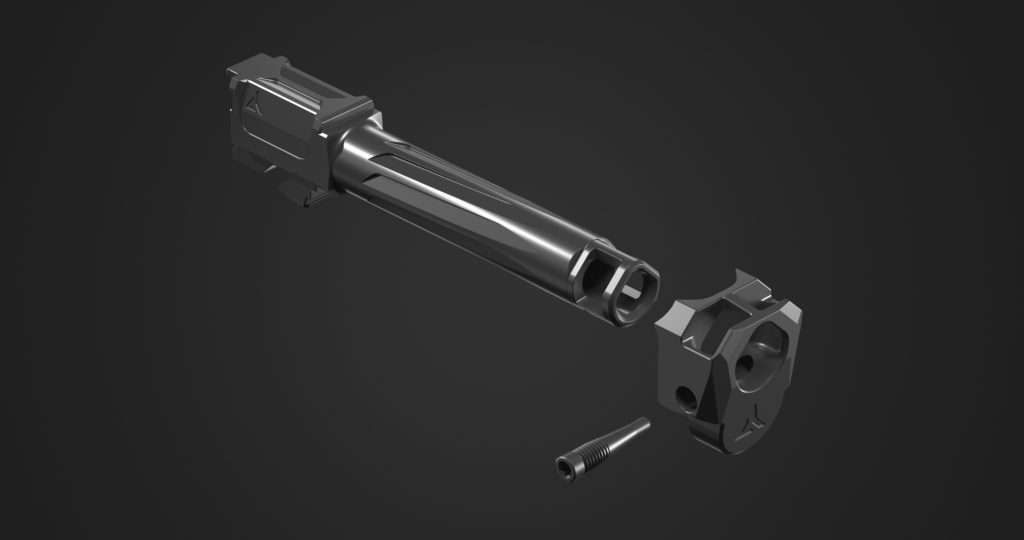 AFTERBURNER Comp w/INTRA-LOK Tapered Pin
The INTRA-LOK mounting system uses the taper lock interface with a tapered pin, and angled v-groove on the underside of the barrel. Perfectly times the compensator to the barrel.
Sr. Sales and Marketing Manager, RADIAN WEAPONS Lynn Twiss – 2021 through 2022
In Part 2.
See Industry Publications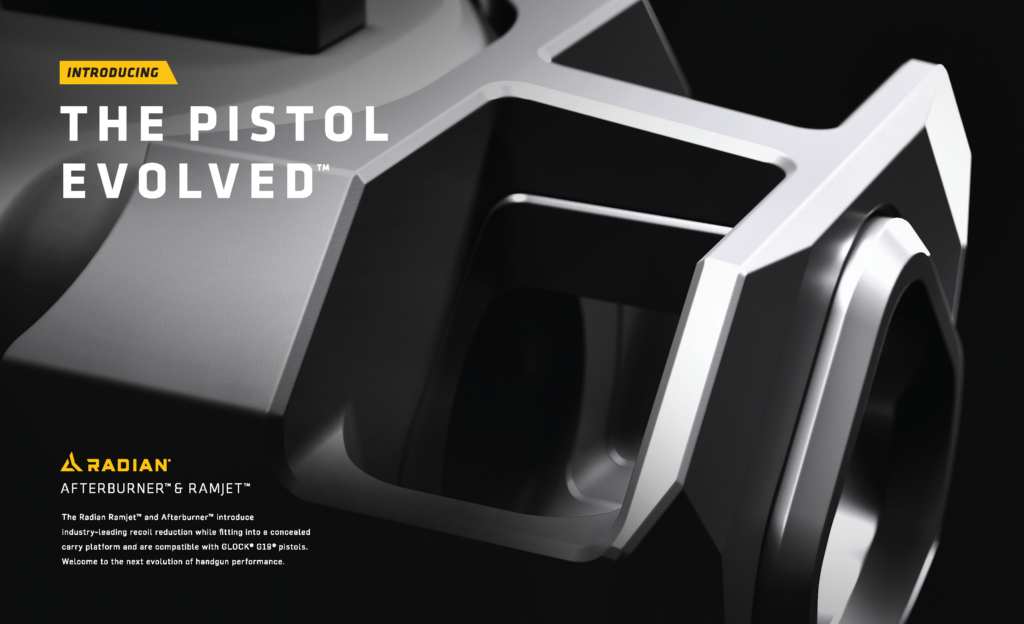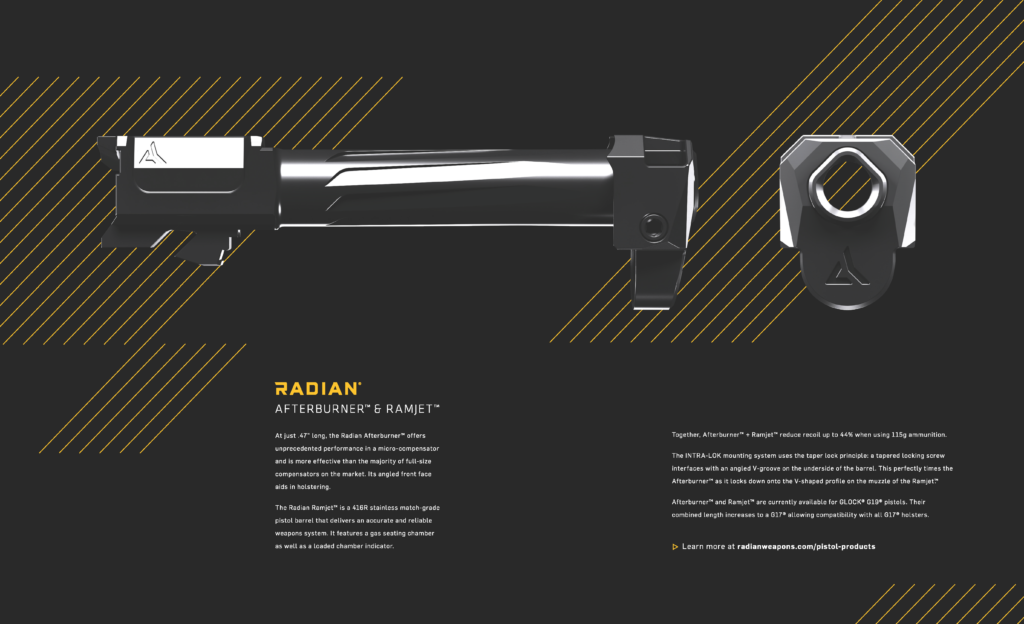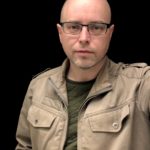 Lynn Twiss
Creative Marketing & Brand Director
Lynn Twiss is a self-starting and driven creative marketing and advertising director with experience in lifestyle, manufacturing, corporate, and agency environments.
A 28-year career in elevating brands through global-scale campaign strategies involving creative team leadership, strategic planning, digital/eCommerce management, earned and paid media (social, digital, programmatic, print, radio, television, outdoor), SEM/SEO, communications, partnerships, promotions, qualitative and quantitative development, and synthesis.
Brands