SEE THE HEAT
Role
Responsible
Strategy, and Management
Lynn Twiss
Freelance Strategist
Strategy, Copywriting, Concepting
Jake Murray
Design & Photography
Portland Agency
FLIR, "The World's Sixth Sense" was the brand motto that this 2015 audience-specific catalog was in support of. The concept is that with this "Sixth Sense" one could "SEE THE HEAT."
From illuminating suspects hiding in a warehouse, to outlining where varmints were popping up in a grassy field. FLIR products provided an advantage beyond our physical limits.
This catalog was printed in limited quantities for the 2015 NSSF SHOT SHOW, the FLIR booth was located within the early access Tactical & Law Enforcement section.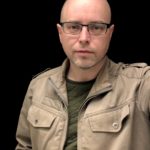 Lynn Twiss
Creative Marketing & Brand Director
Lynn Twiss is a self-starting and driven creative marketing and advertising director with experience in lifestyle, manufacturing, corporate, and agency environments.
A 28-year career in elevating brands through global-scale campaign strategies involving creative team leadership, strategic planning, digital/eCommerce management, earned and paid media (social, digital, programmatic, print, radio, television, outdoor), SEM/SEO, communications, partnerships, promotions, qualitative and quantitative development, and synthesis.
Brands