"In your final 7 minutes, go ahead and summarize what you'd do in your first 90 days."
In these moments, where the design lesson "show, don't tell" is not possible in a voice-only interview with the key hiring manager: simplifying the complex is crucial.
Recently I was interviewing for a senior director role at a company well-known as an umbrella of brands. While I did not get the job, I wanted to share some of the process and work from that experience, hoping it will assist anyone in their COVID impacted job searches.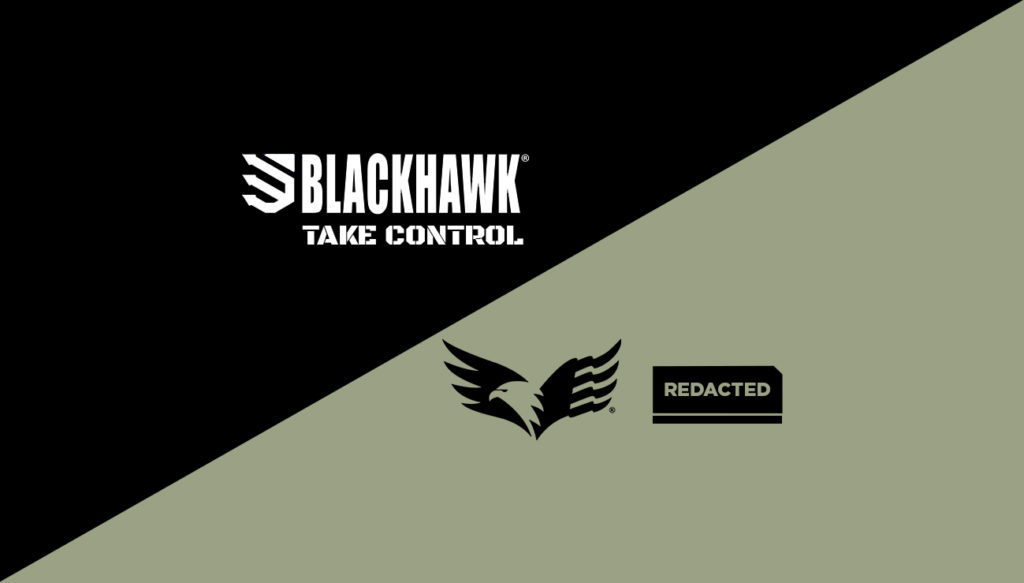 What I wanted to showcase was an aspect that many interviewees don't go into the room considering.
It's more than reconnoitering and researching your interviewers, it's more than knowing the brands and audiences, it's more than who you are: it's where you will take the company.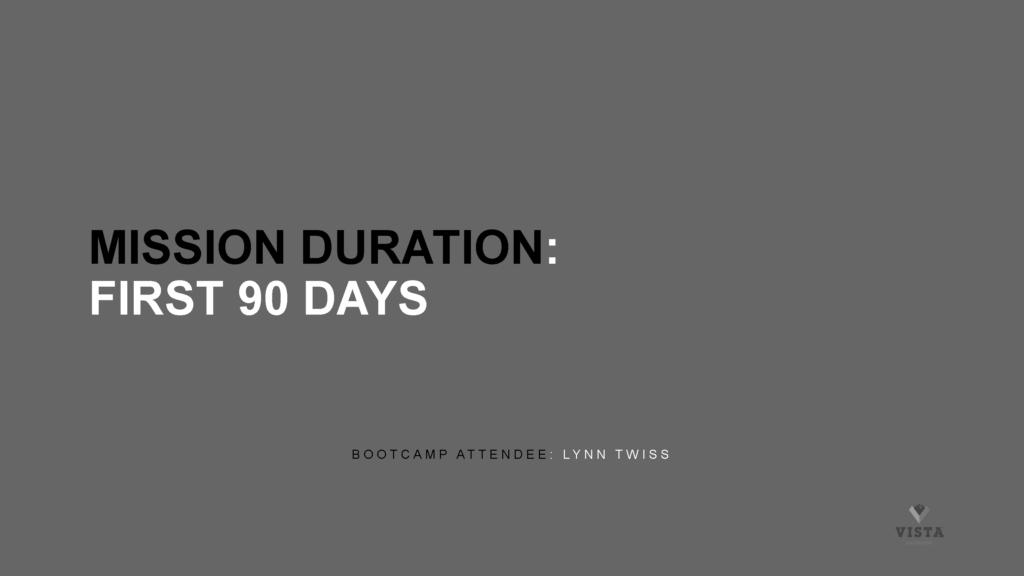 But speaking to it isn't enough; the ability to show beyond what you've accomplished in your past is. Most executives I've interviewed with have a "what will you do for me" approach and view forward rather than backward. The recruiter did their job by parsing your past and vetting that against the requirements. They got you here. The executive only cares about where you will take them.
In my example, 7 minutes weren't enough for me to properly visualize over the phone where I would take them. While it wasn't a requirement of the process, I decided to send to the hiring manager a small presentation visualizing what I would do with my first 90 days.
It's this presentation I am sharing with you today.
[I've BLOKK font (struck out) most of the text of the presentation that pertains to the challenges I see the brands facing, as I see those as sensitive.]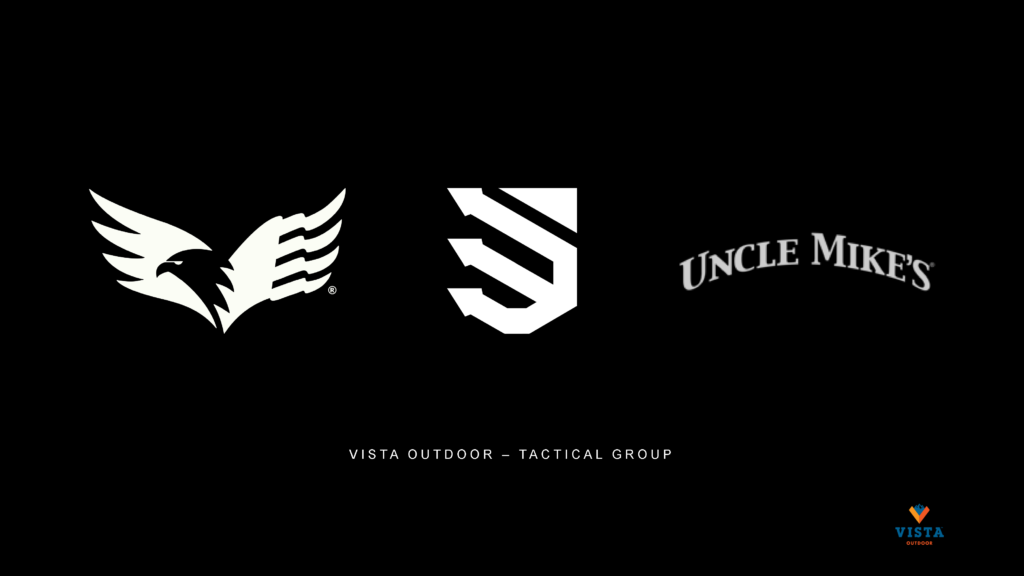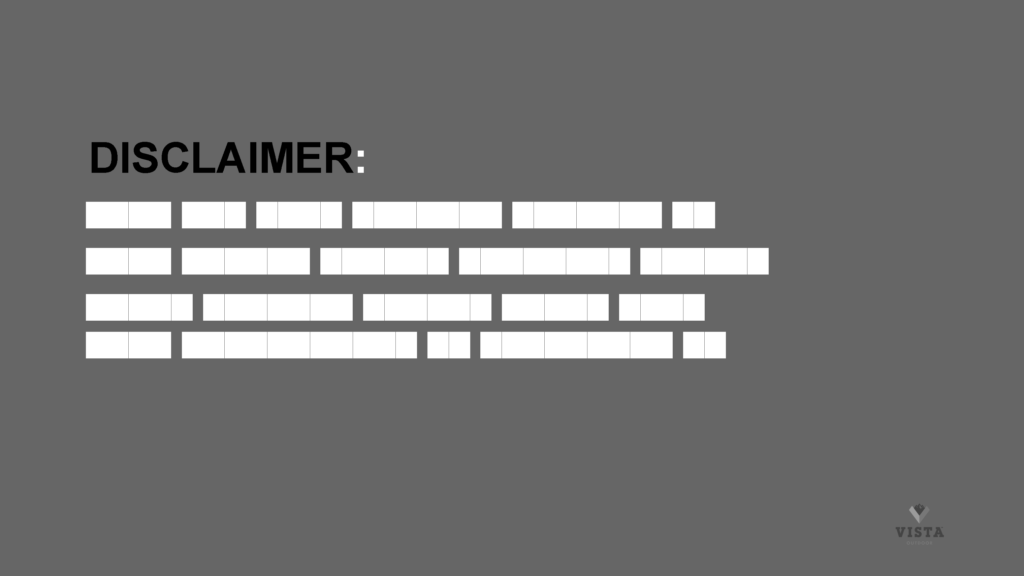 The primary risk in sending this is without the full picture of the marketplace and internal landscape, I was working purely on presumption. Basing this presumption on my past 20+ years in the industry should help put me close on target (maybe a 2 MOA variance. 😉)
I disclaim this at the beginning of the presentation. What is crucial here is articulating that even if we're incorrect in the inputs, that we showcase the breakdown ability and process to get there, which can be corrected with precise data once brought on board.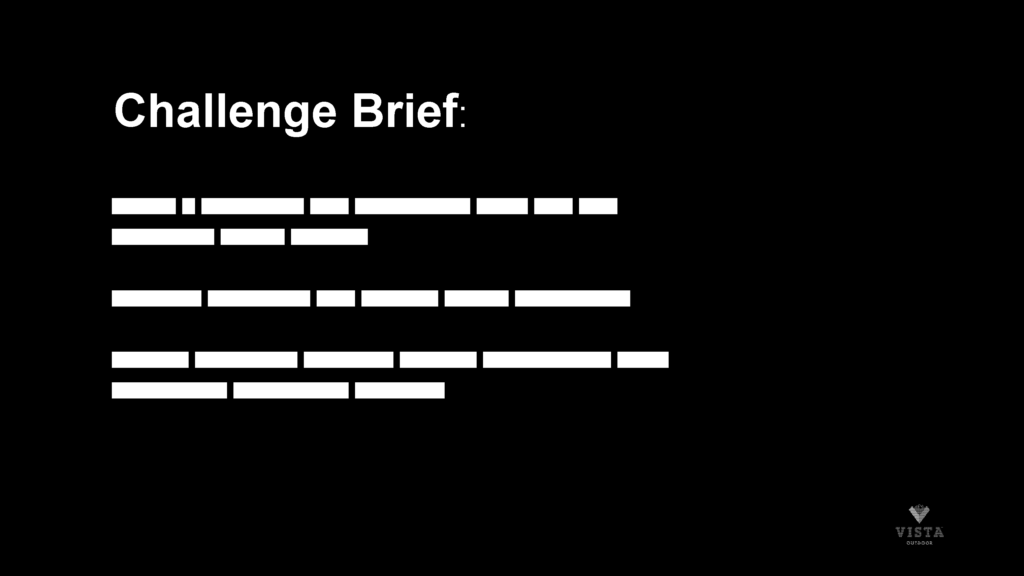 The Brief
In all branding and marketing, it comes back to The Brief. Named because the best are succinct and clear. 3-4 challenges the company is looking to improve or face.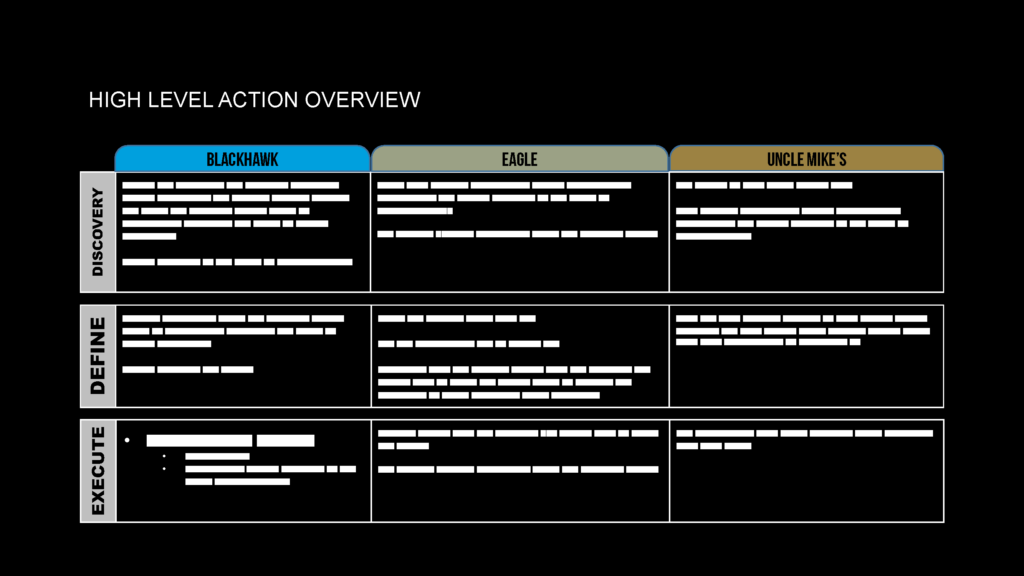 Discovery, Define, Execute, (Measure)
This is the guts of the presentation. Broken out by 30-day increments, across each brand. (In this case, it was Blackhawk, Eagle Industries, and Uncle Mike's)
Explaining how you would approach the challenge ahead. In areas speaking to SWOT analysis, Hedgehog synthesis, etc.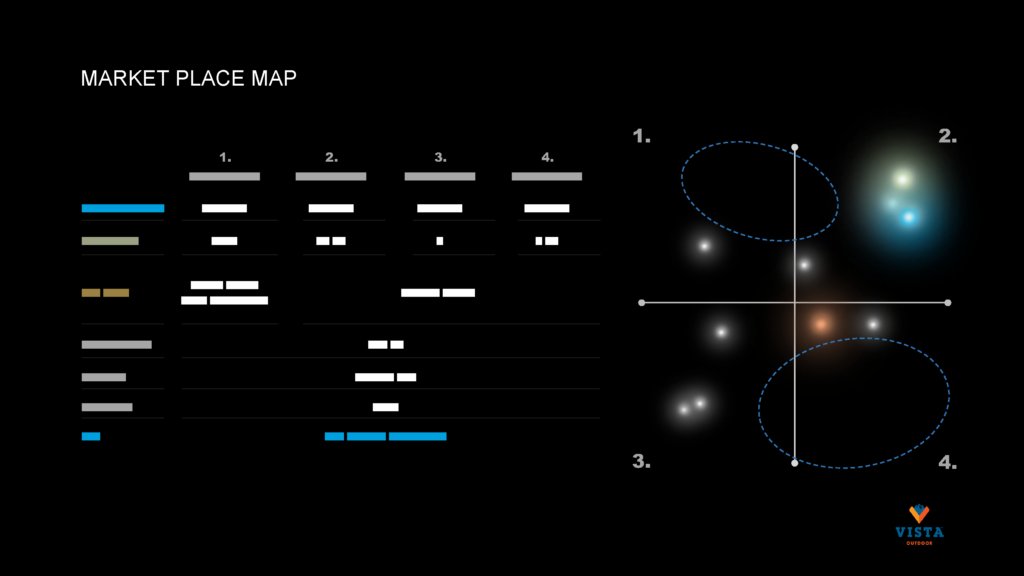 Where are the gaps we can fill?
Show on a fundamental level, you understand the space and the market. Going into detail on the strength, weaknesses, and opportunities. Here we showed not only opportunities but also how the marketplace was not addressing all of the consumer's needs and highlighted them.
In the firearms industry, most do not understand the difference between a 'brand message' and a 'message strategy' that addresses the audiences the brand serves. I showcase examples of this in the deck.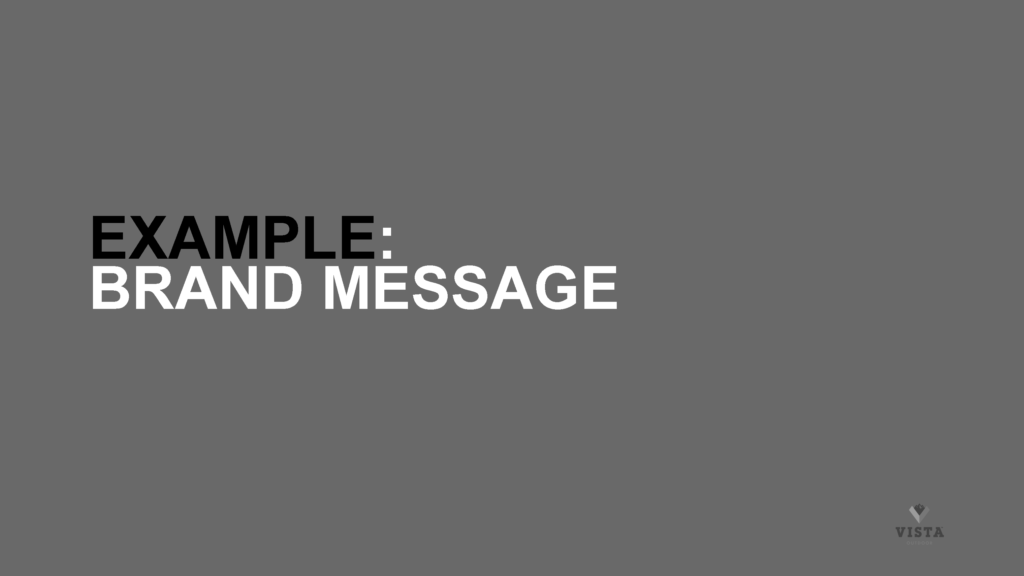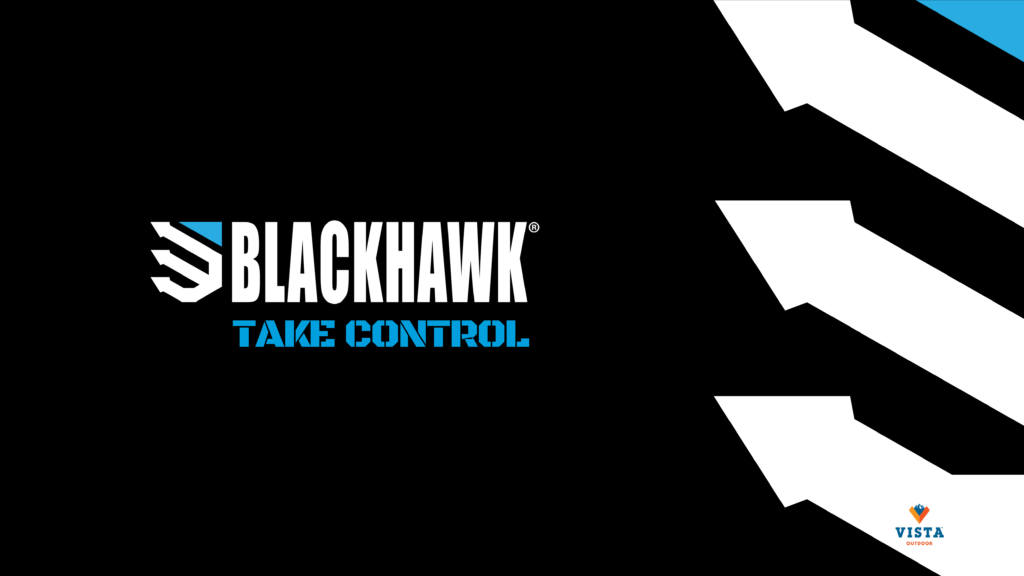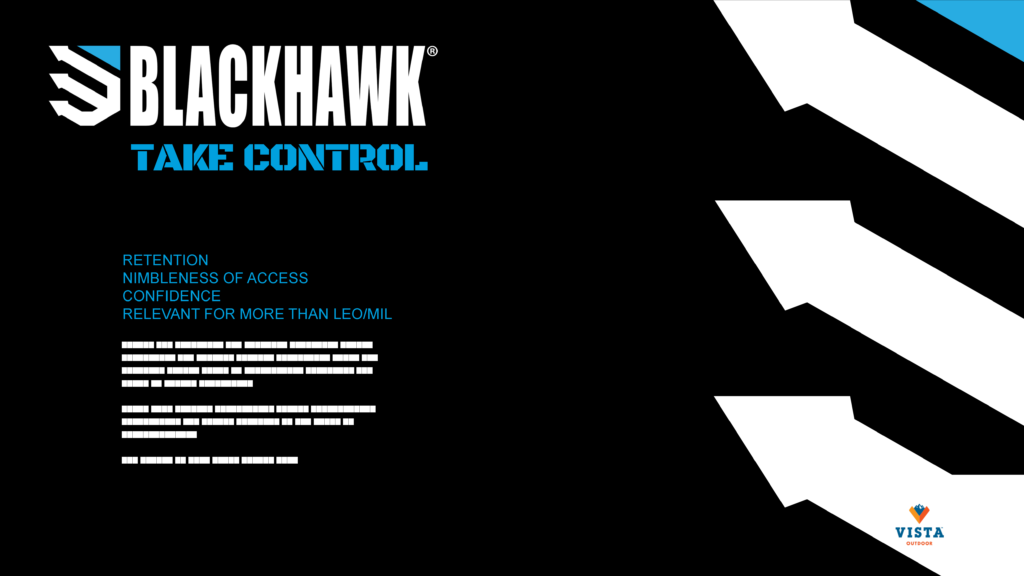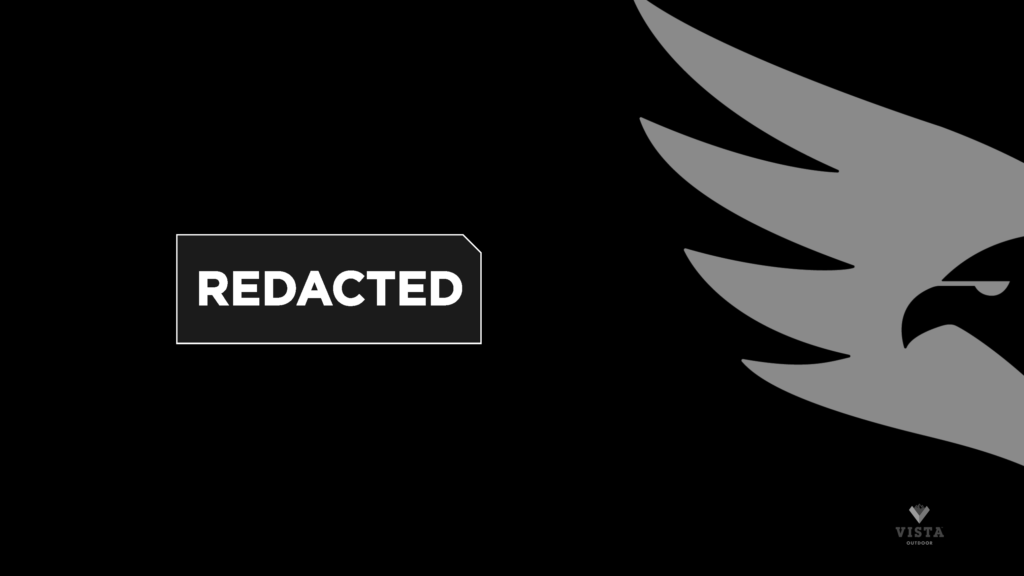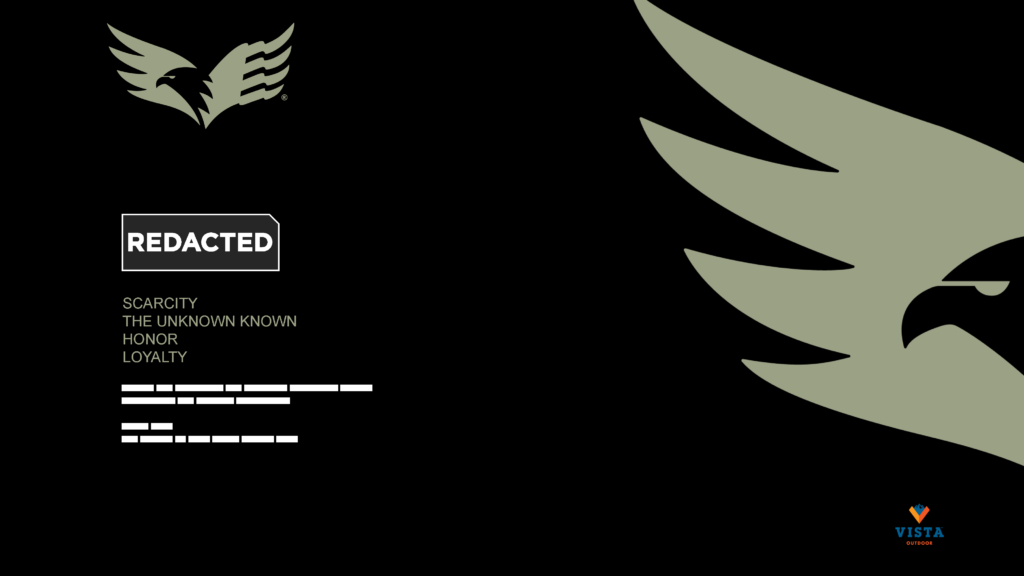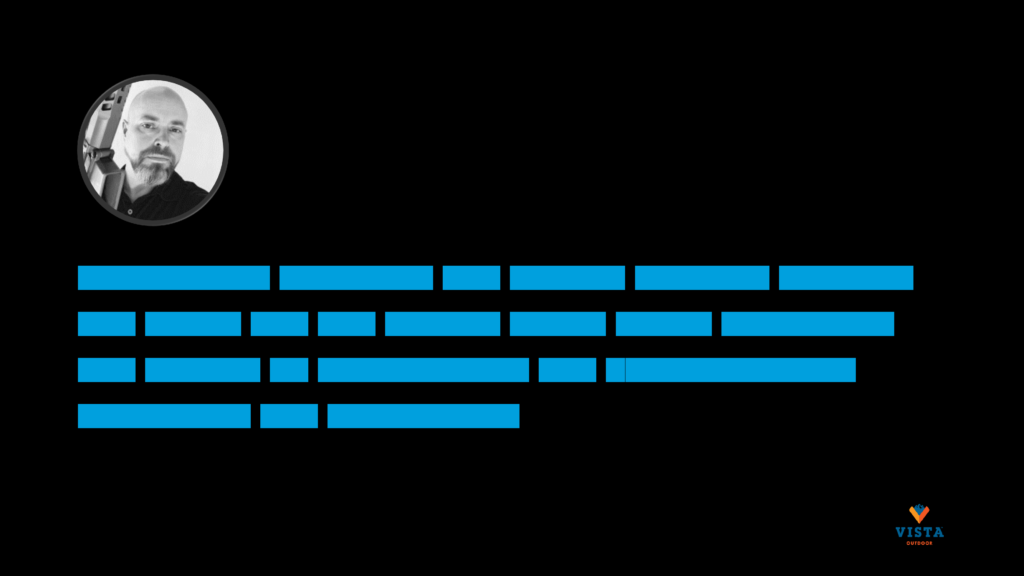 Never forget to again reinforce your desire to be at the company. Summerize what you would bring beyond the presentation.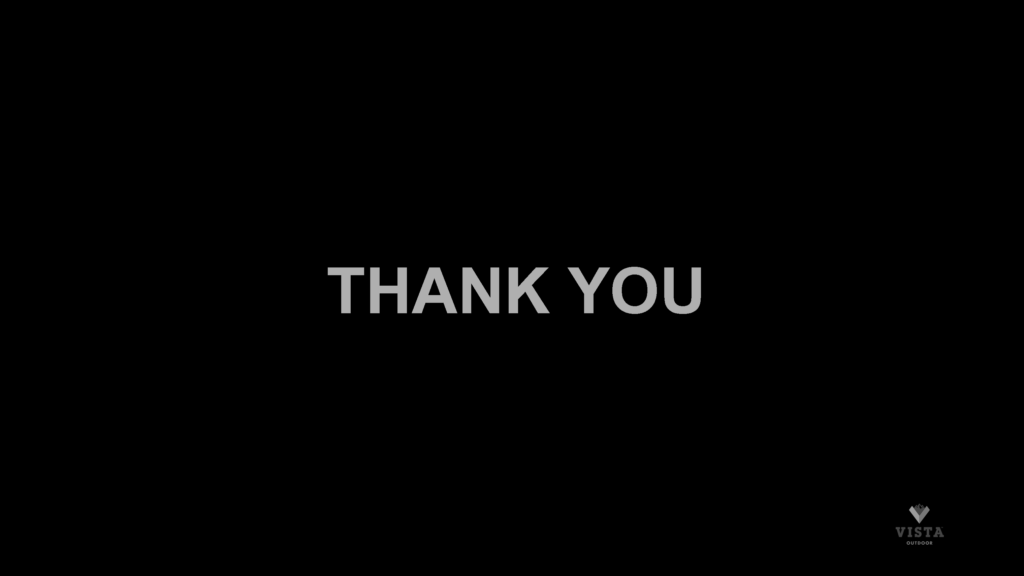 I hope this example helps in your job hunt. 2020 is proving to be a challenge, but always reach out to your network for help.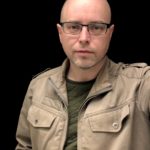 Lynn Twiss
Creative Marketing & Brand Director
Lynn Twiss is a self-starting and driven creative marketing and advertising director with experience in lifestyle, manufacturing, corporate, and agency environments.
A 28-year career in elevating brands through global-scale campaign strategies involving creative team leadership, strategic planning, digital/eCommerce management, earned and paid media (social, digital, programmatic, print, radio, television, outdoor), SEM/SEO, communications, partnerships, promotions, qualitative and quantitative development, and synthesis.
Brands