With an impressive 4 out of 5 SIG Sauer divisions now awarded large military contracts, SIG Sauer's Electro-Optics division is pushing the envelope of innovation.
While there has yet to be an official statement by SIG SAUER, details for the award can be found at SAM.gov. SIG Sauer's Oregon-based Electro-Optics Division has been awarded the US Army's DVO (Direct View Optic) contract valued at over 77 Million US Dollars.
With the exception of their AIR division, SIG now has government-related contracts for the prime divisions of the company including firearms, optics, and ammunition. SIG Sauer US Army Contract is one of the largest and with the complexity and costs associated with optics, this contract is on-par with the M17 win.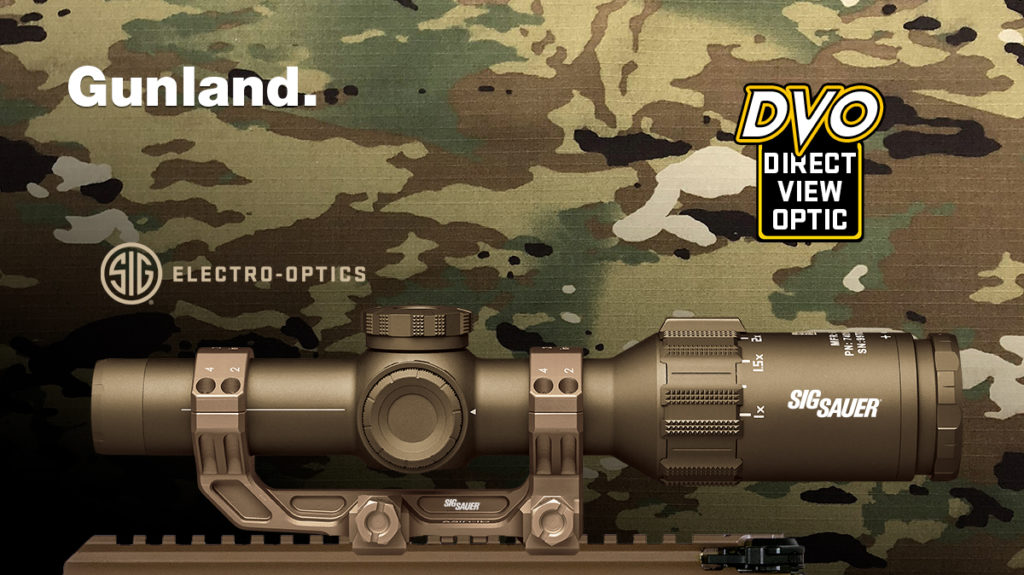 Specifics of SIG Sauer's US Army Contract
Under Other Transaction Agreements (OTA) authority, pursuant to 10 U.S.C. § 2371b, the U.S. Army Contracting Command – New Jersey (ACC-NJ), awarded a Follow-on Production OTA to:
– Sig Sauer Inc. , Newington, NH; P-OTA Number: Wl5QKN209P950
These Production -OTA will enhance squad performance with a variable power magnification from 1.0x to maximum magnification of 6.0x to enable Soldier to engage close quarter targets and targets at extended ranges. This allows the Soldier to have both critical capabilities without the limitations of either non magnified or fixed magnification optics. This P-OTA period of performance is up to 5 years with delivery of Direct View Optics beginning 30 days after award.
In accordance with 10 U.S.C. 237lb(f), the prototype project under W15QKN-19-9-1029 was determined to be successfully completed.
DUNS / SAM Details and award Dates
Contract Address is NH, USA; with design, assembly, and QA from OR, USA.
Contract Award Date: Sep 30, 2020
Contract Award Number: W15QKN209P950
Task/Delivery Order Number: W15QKN2091003
Contractor Awarded Unique Entity ID (DUNS): 122302987
Contractor Awarded Unique Entity ID (SAM):
Contractor Awarded Name: SIG SAUER INC.
Contractor Awarded Address: Newington, NH USA
Base and All Options Value (Total Contract Value): $77168400.00
General Information on Contract Opportunity
Contract Opportunity Type: Award Notice (Original)
All Dates/Times are: (UTC-04:00) EASTERN STANDARD TIME, NEW YORK, USA
Original Published Date: Oct 06, 2020 11:40 am EDT
Inactive Policy: 15 days after contract award date
Original Inactive Date: Oct 15, 2020
Initiative:
Classification:
Original Set Aside:
Product Service Code: 1005 – GUNS, THROUGH 30MM
NAICS Code: 332994 – Small Arms, Ordnance, and Ordnance Accessories Manufacturing
Place of Performance:Newington , NHUSA
Link Quotes: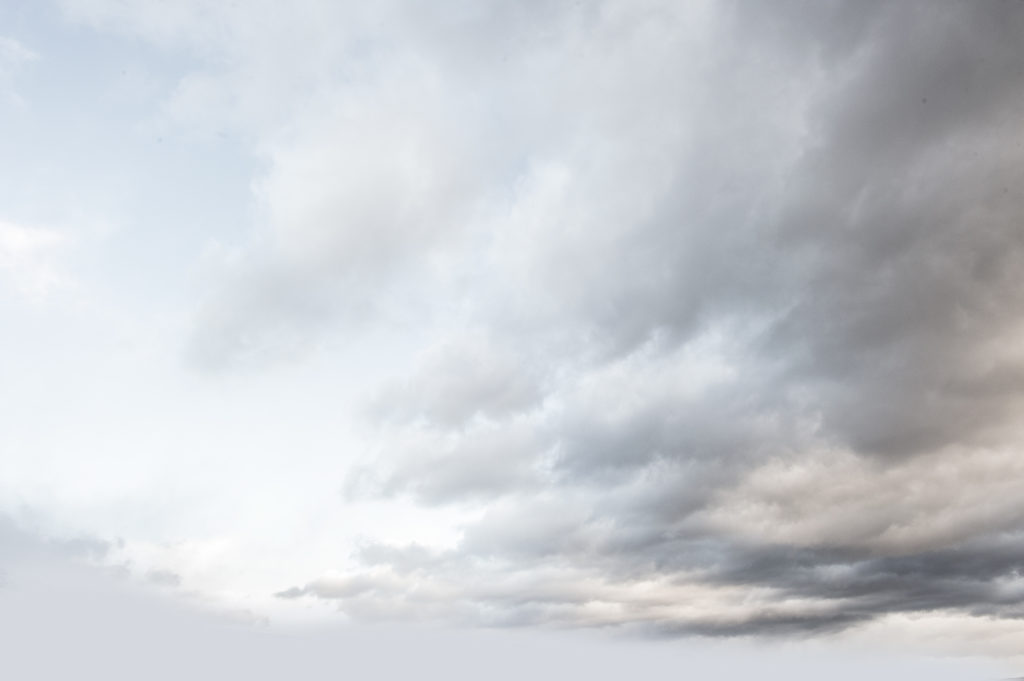 "Soldiers are officially getting a brand new rifle optic.

JARED KELLEROCT 7, 2020 1:32 PM EDT
Army Contract Command has awarded a follow-on production contract to Sig Sauer to furnish the service with a Direct View Optic (DVO), a fresh accessory that will allow soldiers to quickly switch between 1x and 6x magnification, in contrast to the fixed magnification standard on the existing Rifle Combat Optic.
Army units currently deploy with a combination of the RCO for targets at roughly 500 meters and the Close Combat Optic (CCO) for targets at 300 meters, as Military.com previously reported. With the DVO, soldiers would be able to target enemy fighters with remarkable accuracy at ranges of up to 600 meters.
"Variable power magnification optics combine the capabilities of the non-magnified optic's ability to engage close quarter targets with a fixed-magnification optic's ability to detect, recognize, identify, and precisely engage targets at extended ranges," according to the DVO solicitation that the Army issued in August 2019.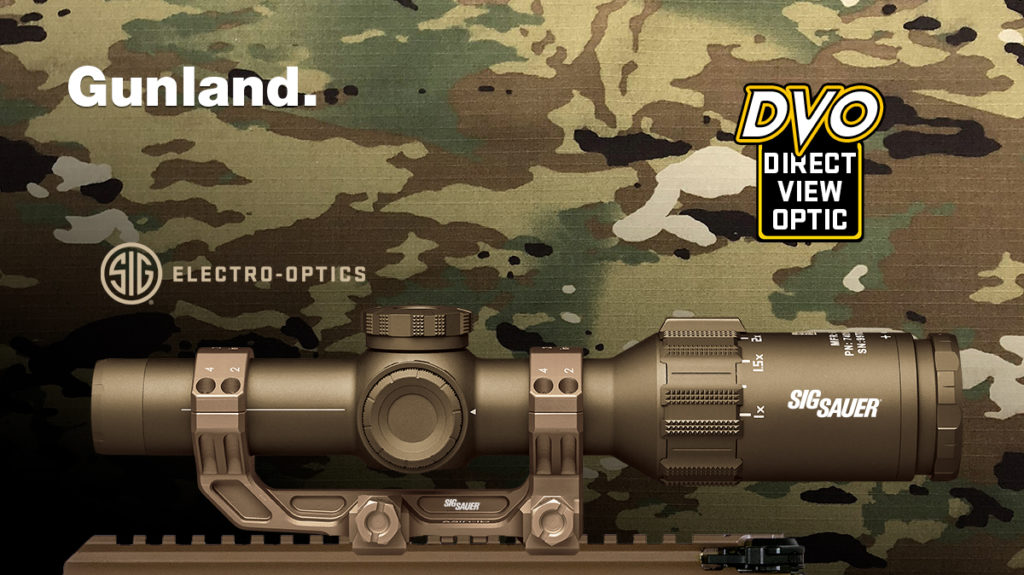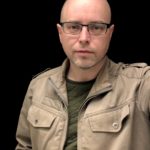 Lynn Twiss
Creative Marketing & Brand Director
Lynn Twiss is a self-starting and driven creative marketing and advertising director with experience in lifestyle, manufacturing, corporate, and agency environments.
A 28-year career in elevating brands through global-scale campaign strategies involving creative team leadership, strategic planning, digital/eCommerce management, earned and paid media (social, digital, programmatic, print, radio, television, outdoor), SEM/SEO, communications, partnerships, promotions, qualitative and quantitative development, and synthesis.
Brands