Another concept that client (Primary Weapons Systems) nixed, after discovering the cost for overall filming. Was developed under tight budget constraints (Under 10k all-in, and using only free music rights), and was intended as a BDE 30 Second video for RECOILtv utilization.
Purpose: drive awareness and early sales for the BDE 3D Printed Suppressor
DRAFT VIDEO CONCEPT:
DARKNESS, the sound of materials rubbing against each other. RUSTLING, and shifting. INDECERNABLE.
Slowly, a hard light cuts through forms of masses. The sounds are torsos of Cordura-on-Cordura, shifting stances of unfaced masses. Quick cuts of laser cut molle, over human forms. It's tactically dressed individuals.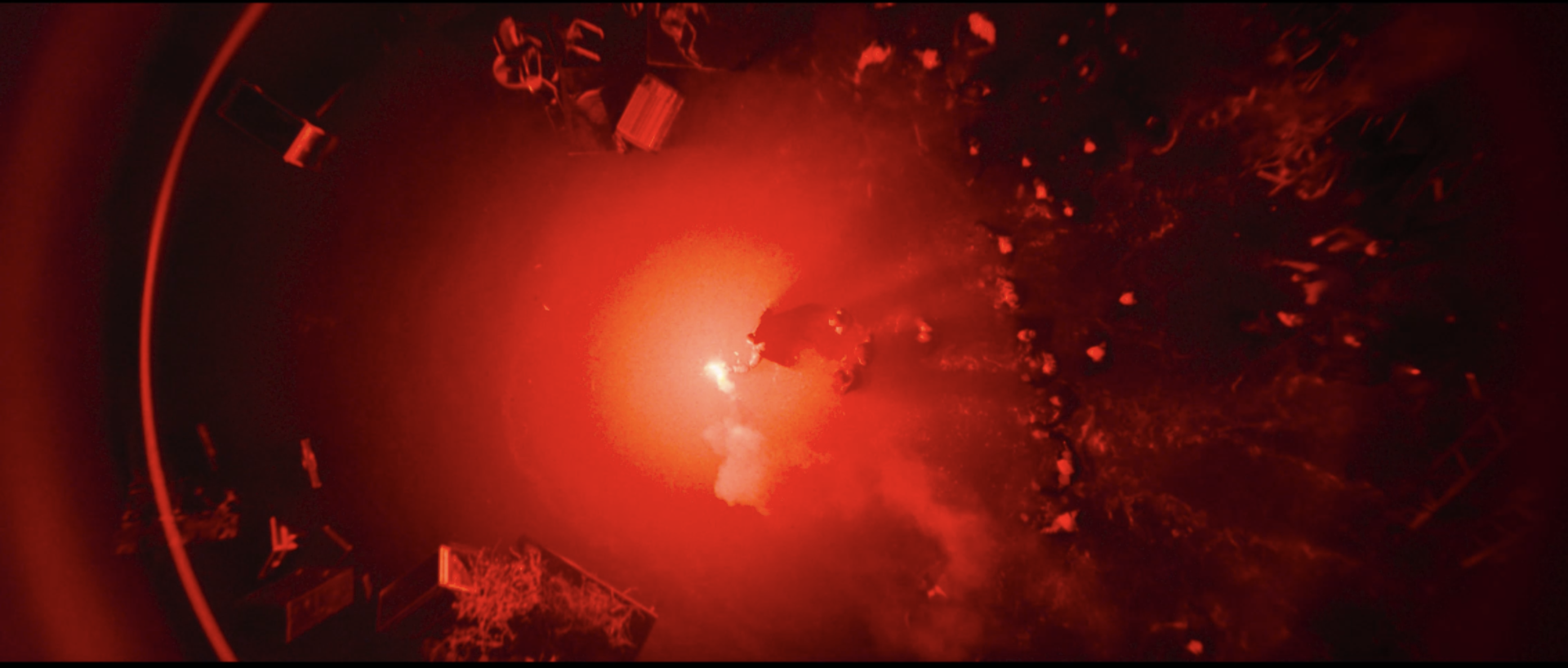 DRUM BEATS are introduced. ( Example: https://www.marmosetmusic.com/browse/58040-buck-wild-instrumental ) Camera shifts from close cuts and tight view, to a high OVERHEAD VIEW – BEGIN TRACKING SHOT. We're looking down on the sounds and forms. We see a sea of black hats and plate carriers, this is more than a few people wearing tactical gear – but a mosh pit of them.
Drums continue in a tense manner. At the top of the screen, we see the light cut through more clearly, and the masses quickly begin to move aside. Creating a swath of open space in the pit. (See shark video example below)
More uplifting ooh-ahhs of vocals are introduced into the drum-heavy music. In the open space, from the top of the frame, we see a lone form walking forward into the mass. The pit does all it can to give the lone person space as they walk confidently into the center mass.
The moment the lone person enters the center of the screen, the camera locks on to them and begins to track them in the center.
Title card overlay:
BE SEEN…
The camera begins to drop while maintaining center focus on the lone person – who we now see is a shooter, with a firearm on a sling.
As the camera continues to drop, the shooter has moved forward enough the black masses have moved completely aside.
The camera comes to rest POV facing the shooter and at barrel height, as the shooter pulls the firearm up taking aim, flips off safety – the music inhales into silence. The end of a suppressor is cranked into focus.
One shot is fired, the only sounds heard is the pfft of an authentic suppressed shot.
Titled card overlay:
…NOT HEARD.
VO: INTRODUCING PRIMARY WEAPONS SYSTEMS BDE.
Music and drums reintroduced.
Camera axis' left, as the shooter continues to take multiple shots
VO: A MODULAR TITANIUM 3D PRINTED SUPPRESSOR FOR MODERN TIMES.
END TRACKING SHOT. Intercut live shot with 3D Product Video selections
VO: AVAILABLE NOW. Title Card: "primaryweapons.com"
Close Title Card:
PRIMARY WEAPONS SYSTEMS EVOLVE.