ANOKA, MINNESOTA – In celebration of Federal Ammunition's 100-year anniversary and rich history of shotshell manufacturing, the company is releasing four commemorative shotshell packages.
In Federal's early years, shotshells were the heart of the lineup. Target loads went by many names and had many looks over the decades, from Hi-Power and Monark to Reliable and Champion, and many more. There are four different retro packaging designs to be released throughout 2022. These shells are offered in 12 gauge, shot size No. 8 in 25-count boxes.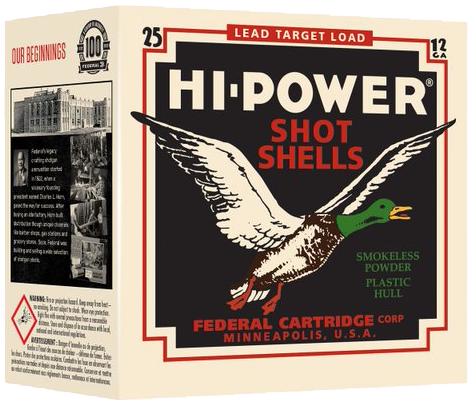 HI-POWER
SHOT SHELLS, Smokeless Powder, Plastic Hull, $10.99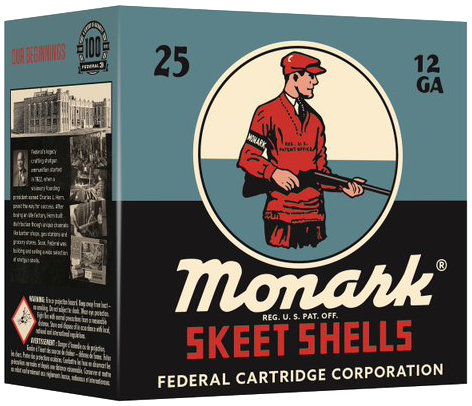 MONARK
SKEET SHELLS, $10.99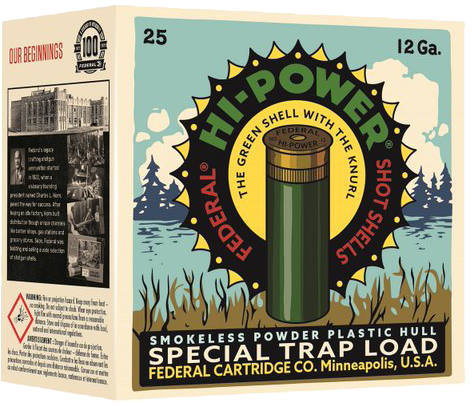 HI-POWER
Smokeless Powder Special Trap Load, $10.99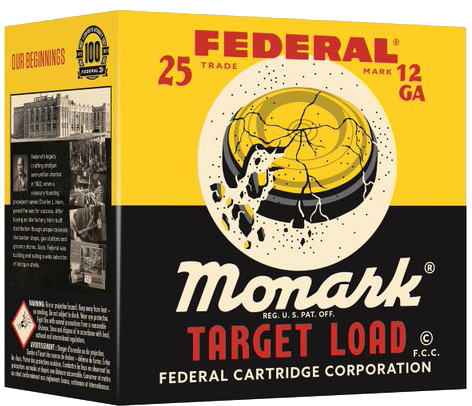 MONARK
Target Load – $10.99
"If you are a collector of hunting products or a fan of Federal Ammunition, you will want to make sure to add some anniversary-edition shotshell packages to your collection.

Not only do these classic designs point back to the rich history of Federal Ammunition, but they will also look great on any display shelf or can be taken to the trap range."

Rick Stoeckel, Product Director, Federal Ammunition, Shotshells
What is the price of this 100 Year Anniversary packaging, and how do I order?
Find at your local dealer. Below is the price, description, and MSRP of the initial batch of Limited Edition packaging.
| Part No. | Description | MSRP |
| --- | --- | --- |
| TG12 8 | TOP GUN, 12GA, 2 3/4″, 1 1/8-Oz, 8 SHOT, 25-count | $10.99 |
More retro-style packaging for other firearm-type ammunition to follow in the coming months.
In addition to the special-edition shotshell packaging, Federal is offering retro packing for some centerfire rifle and handgun products to celebrate the 100-year anniversary.