POST FALLS, ID — It's early morning, and a gobbler answers your cuts and purrs and soon he double gobbles to every note you send his way. He's coming, and then you see it—that red, white, and blue prominent gobbler head. The gobbler appears to be floating as he struts nearer. With a well-placed blast from the shotgun in your hands, the gobbler is on the ground, and now the work begins. Did you remember to bring a sharp knife?
From notching a turkey tag to removing the tasty turkey breasts and drumsticks, a knife—make that the right knife—makes your field and butchering chores much easier. The good news is you have many great options to prepare for the meals in your future.
First, decide on a fixed or folding knife. A fixed blade knife is easier for many hunters to use and is easily secured in a sheath to be stored in a hunting pack or vest. Take a look at Buck Knives' 105 Pathfinder Pro Knife or the 102 Woodsman Heritage Series Knife with classic Cocobolo wood handles. The finer clip-point blade on the 102 Woodsman knife is designed for detailed chores like removing a turkey breast from the bones. Details are at www.buckknives.com.
Folding knives are smaller and easy to store in pockets, but remember which one of the many turkey vest pockets you place the knife in, or you could be searching for some time. Once you have the folding knife in hand, be certain the knife blade operates properly and will lock securely into the open position. Good examples of folding knives are the Buck Knives' locking 110 Hunter Sport knife with a 3.75-inch clip blade and the affordable 661 Folding Pursuit small knife with a 3-inch drop-point blade that weighs a scant 2.5 ounces and arrives with a sheath for storage. Remember to thoroughly clean all folding knives after use, so the knife is easier to open and use the next time you need it.
If you are the type of hunter who sometimes forgets a knife at the hunting site (it can happen to anyone), look at the half dozen knives Buck Knives offers with blaze orange handles in the Pursuit series, including fixed and folders. You'll easily notice these colorful knives before you pack up and move on.
Always remember proper firearm and turkey hunting safety rules when going for gobblers. Some proper knife safety rules to follow include: handle all knives with care and always cut away from your body, not toward it; if you drop a knife, let it fall and do NOT attempt to catch it; keep a knife folded or sheathed when carrying in a hunting vest; and keep all hunting knives oiled and sharp. A sharp knife is safer than a dull one.
Good luck afield, your gobbler awaits. Be safe.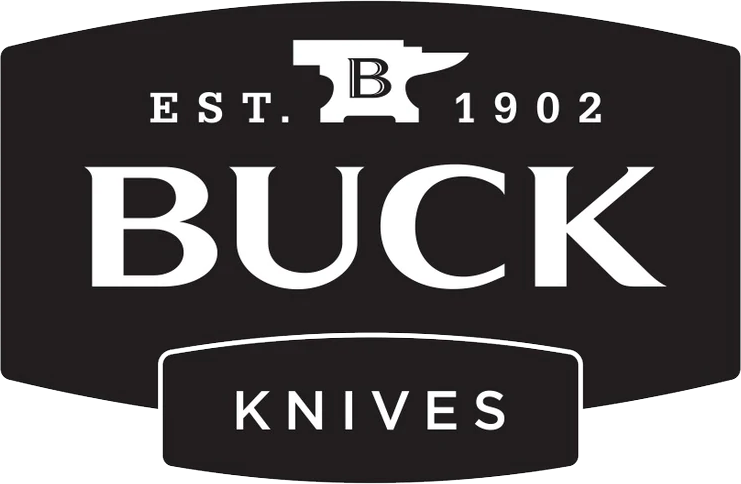 ABOUT BUCK KNIVES: For more than 120 years, Buck Knives has been handcrafting the finest quality knives and tools, which are designed specifically for hunters, anglers, outdoorsmen, and knife enthusiasts alike. Using the highest-quality materials and state-of-the-art processes, like the exclusive Bos heat treatment for blades, Buck Knives are built to perform at the highest level and last for generations. Located in Post Falls, Idaho, and employing more than 320 people, Buck Knives is proud to make knives in America and stand behind them with their Forever Warranty.
Visit www.buckknives.com or call 800-735-2825 for more information. Design and build a custom knife also via the website.