Data-driven and fully incorporated into the open Leupold & Stevens Artemis' API, Marketing Product Information System, the first-of-its-kind Leupold Reticle Finder launched in October of 2013. The first feature rollout from Phase 5 development of Leupold's digital pivot began in 2011 with the hiring of Lynn Twiss to lead interactive, digital, social, and web efforts.
Phase 1
Phase 2
Phase 3
Phase 4
Phase 5
2011-2012
2012
2012
2013
2013
Artemis
Product
Database
API
Leupold
Main Site
Scope Finder
Life
Content
Reticle Finder
Custom Shop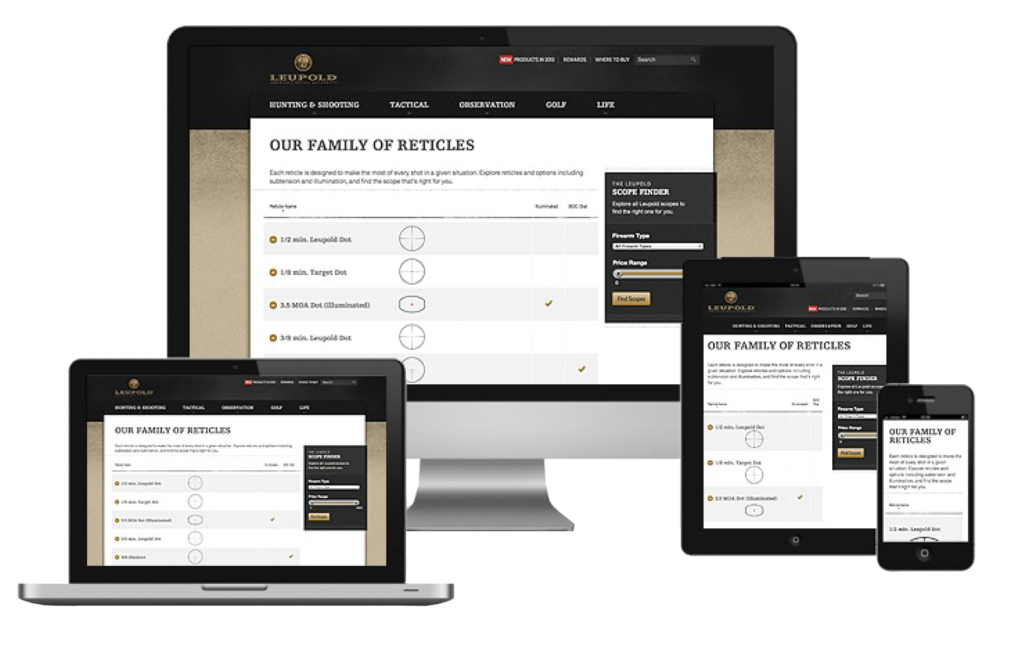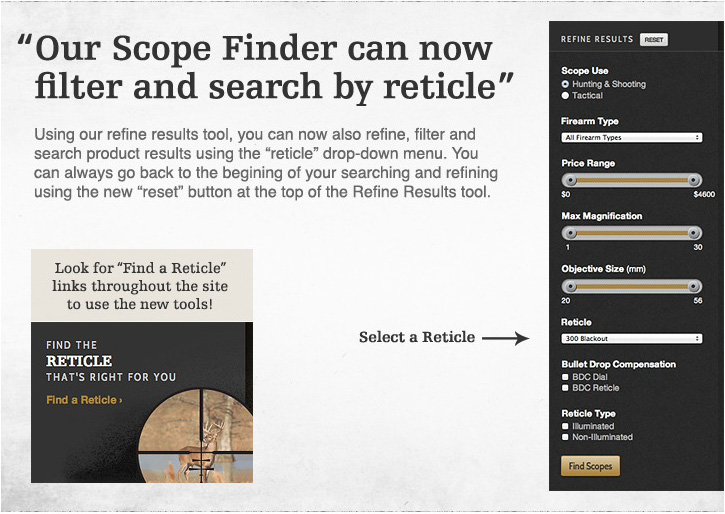 Filter Through Thousands of Reticles
Anchored on every page of the site, were the nimble tools to refine search results.
The Reticle Finder enabled searching for a riflescope, not by objective or style, but by the key feature of all scopes: the reticle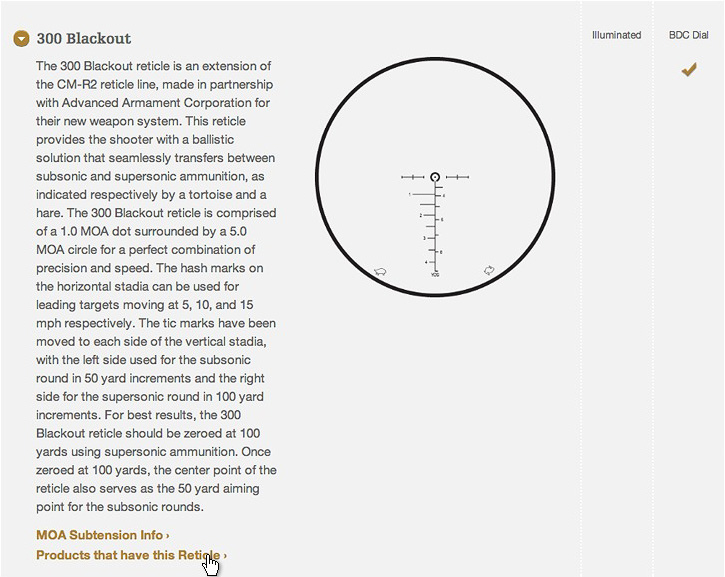 Subtensions
Not everyone keeps their owner manual handy, and these days most companies don't even invest in the time and effort required to inform consumers of the information they need in the field by creating physical manuals.
In the field, without subtension information, your scope is just an expensive finger, pointing to the general area where the bullet might impact.
Subtensions provide the exact point of impact based upon the caliber of ballistics and distance.
The Reticle finder provided deeper information that was accessible via mobile responsive design.
Data Powered.
API Delivered.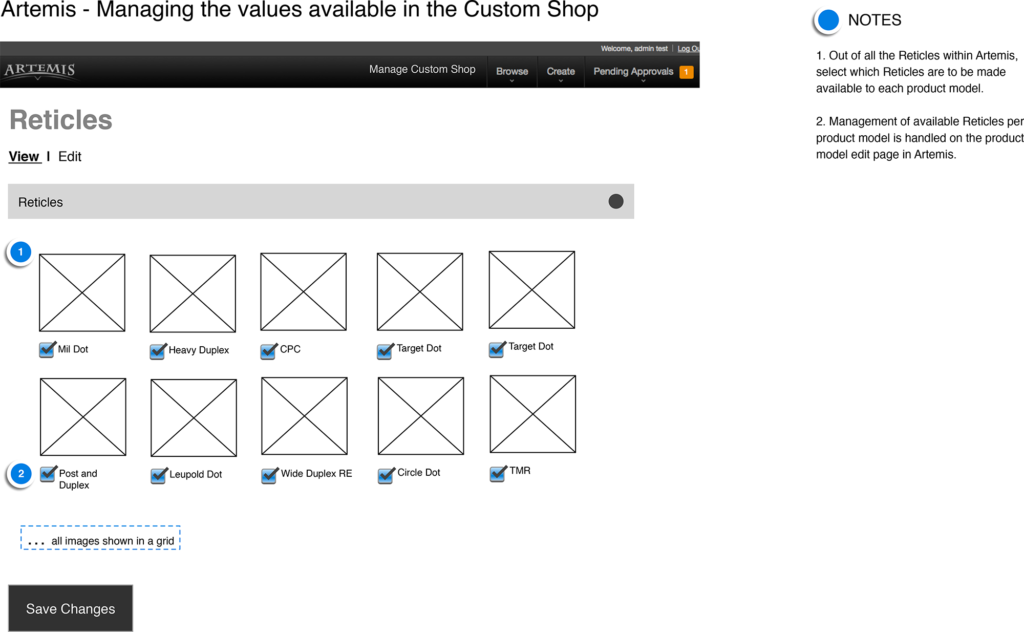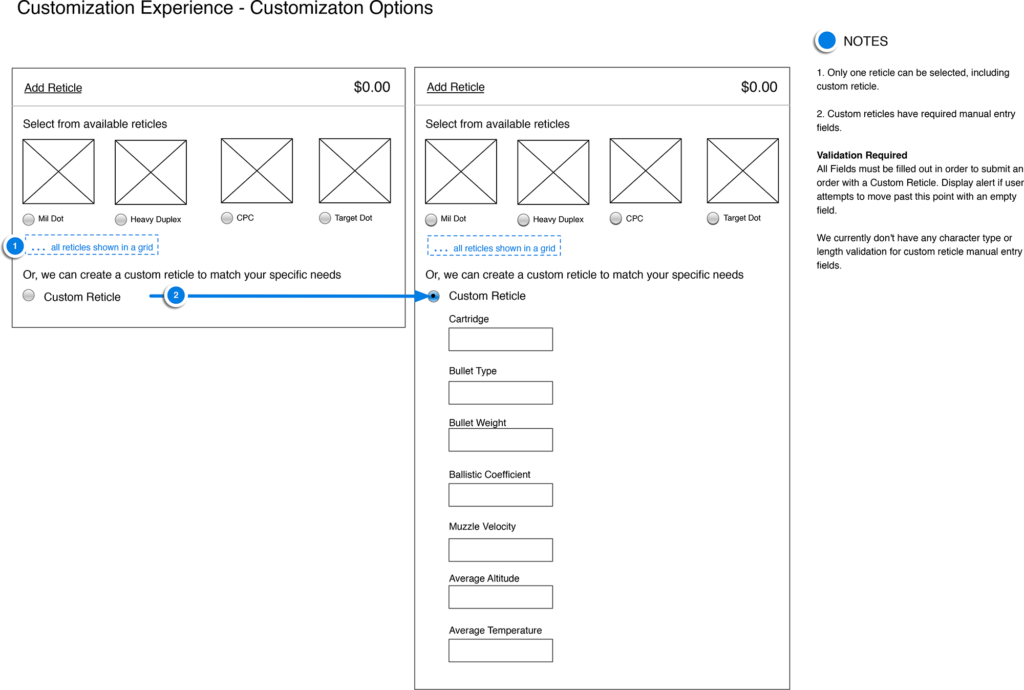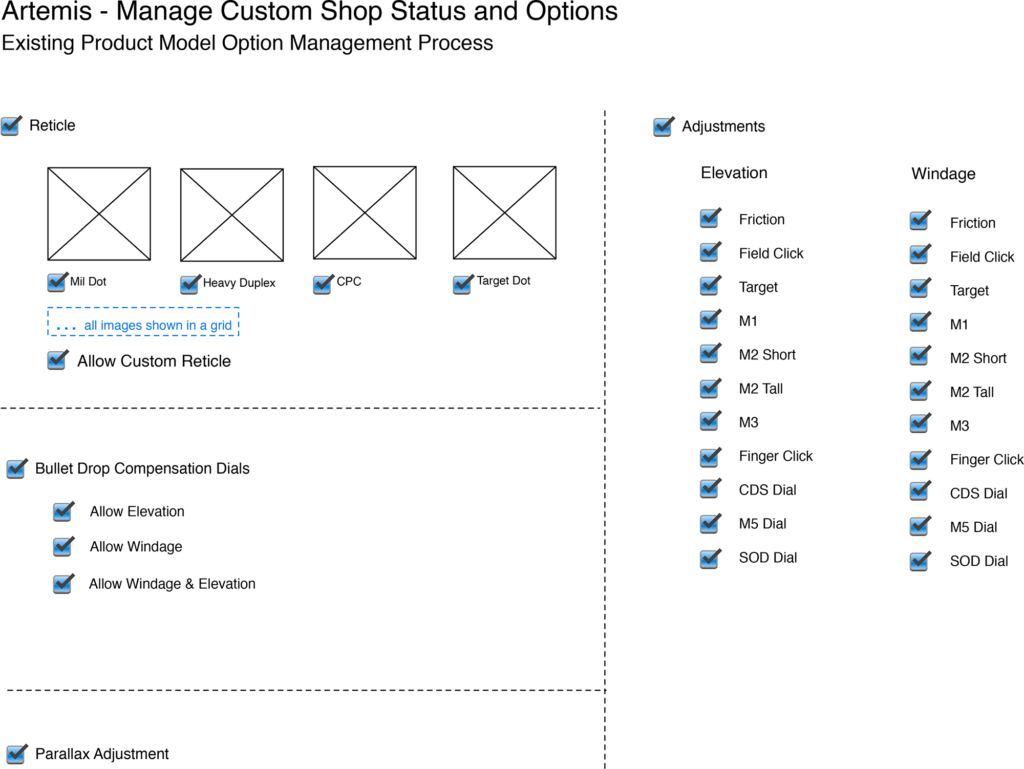 Behind all digital efforts at Leupold, was the Artemis database. Developed to provide change-once, display-everywhere ease to complex products like optical devices, Artemis was custom developed in collaboration between in-house dev team, and an Oregon-based development firm.