A Legacy of Information
With thousands of articles and editorial write-ups on the product lines through the years, how was Kimber to easily serve this content to the customer? In 2008 I sat down and designed this UX Interface for a Library of periodical and collateral pieces. Designed – at the time – as an Adobe Flash experience.
This composition never made it past approval to be built – but I wanted to show the unique interface.
Video walkthrough, with Lynn Twiss
Lynn Twiss, previous Sr. Marketing & Communications Manager of Kimber (1994-2005)
Deep dive, into the features.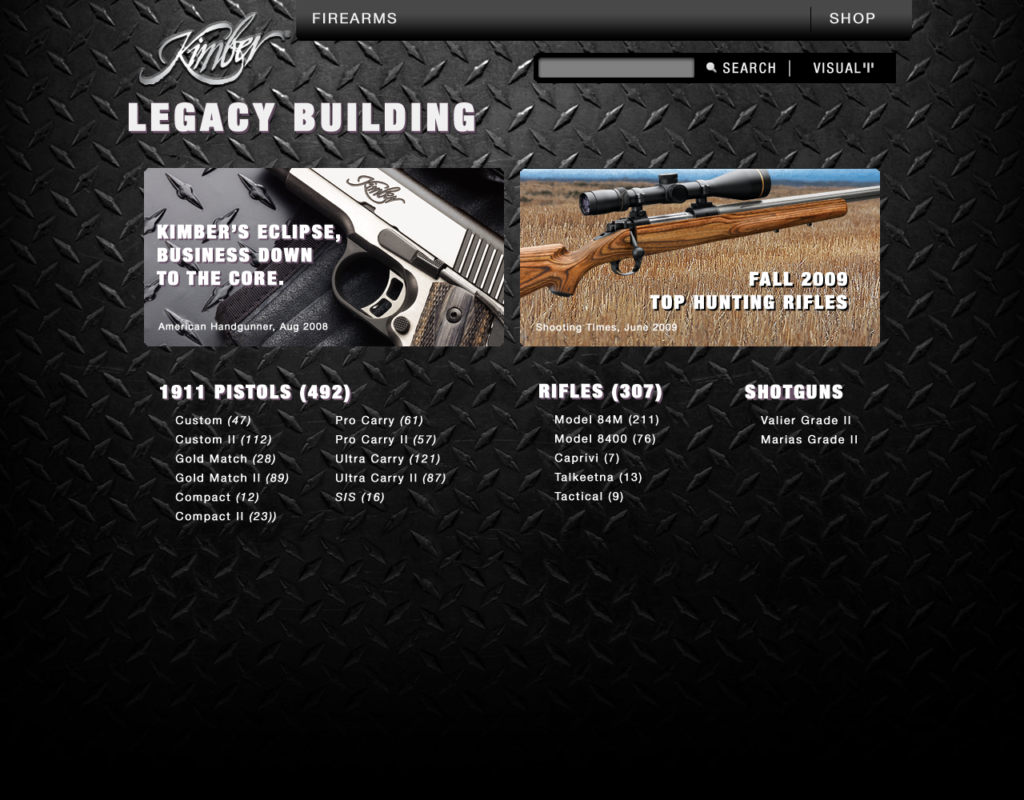 Browse outside the experience.
In addition to the VISUAL TIMELINE, there was the secondary experience that was strictly HTML and was the basis for most of the breadcrumbs that provided an SEO basis for Google and other search engine crawlers.
Visual cues within the timeline
Through color, and dimensions, each "sliver" of the timeline represents an article or content that the user can drill down into for more information.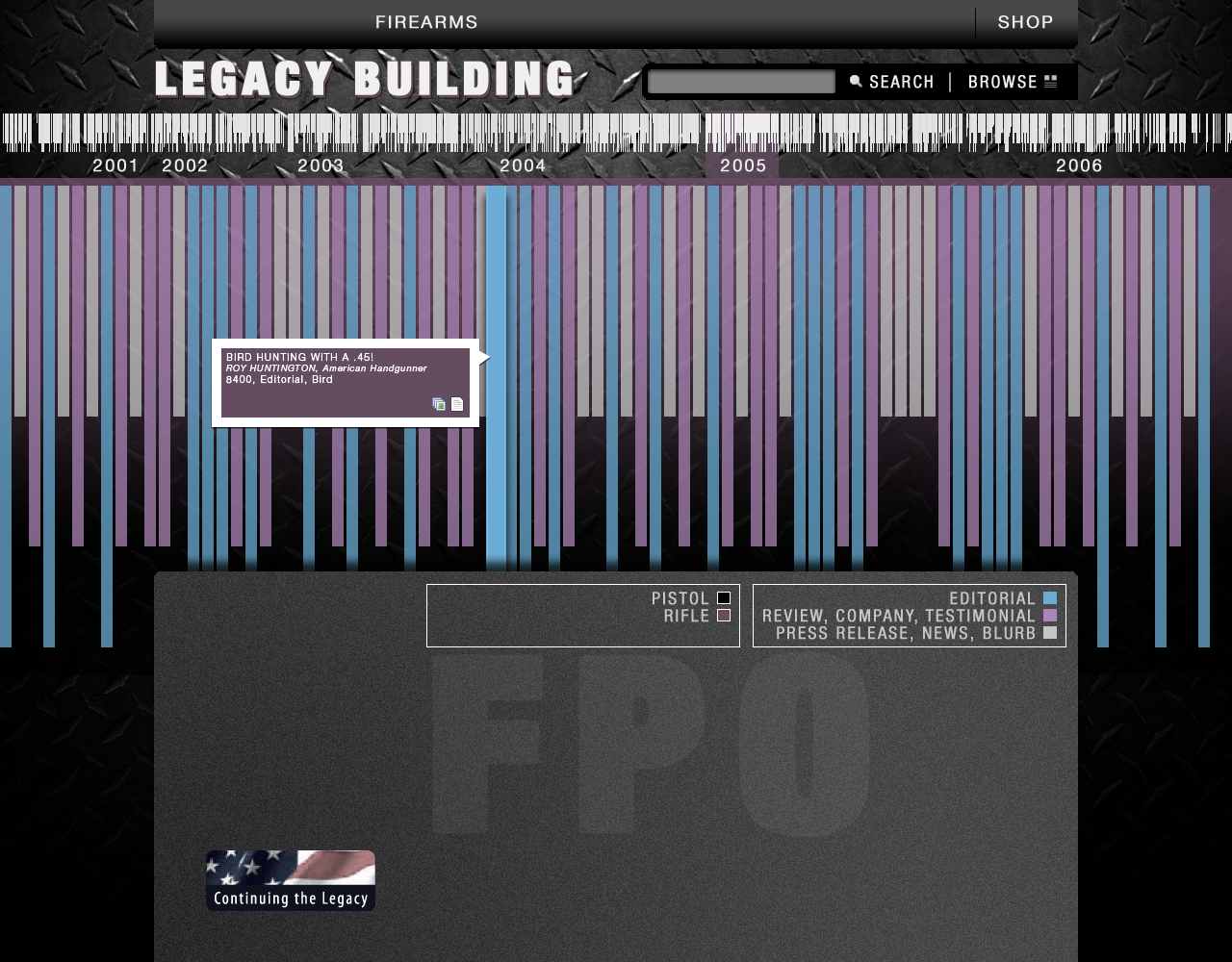 Strategic SEO was heavily considered in the BROWSE experience.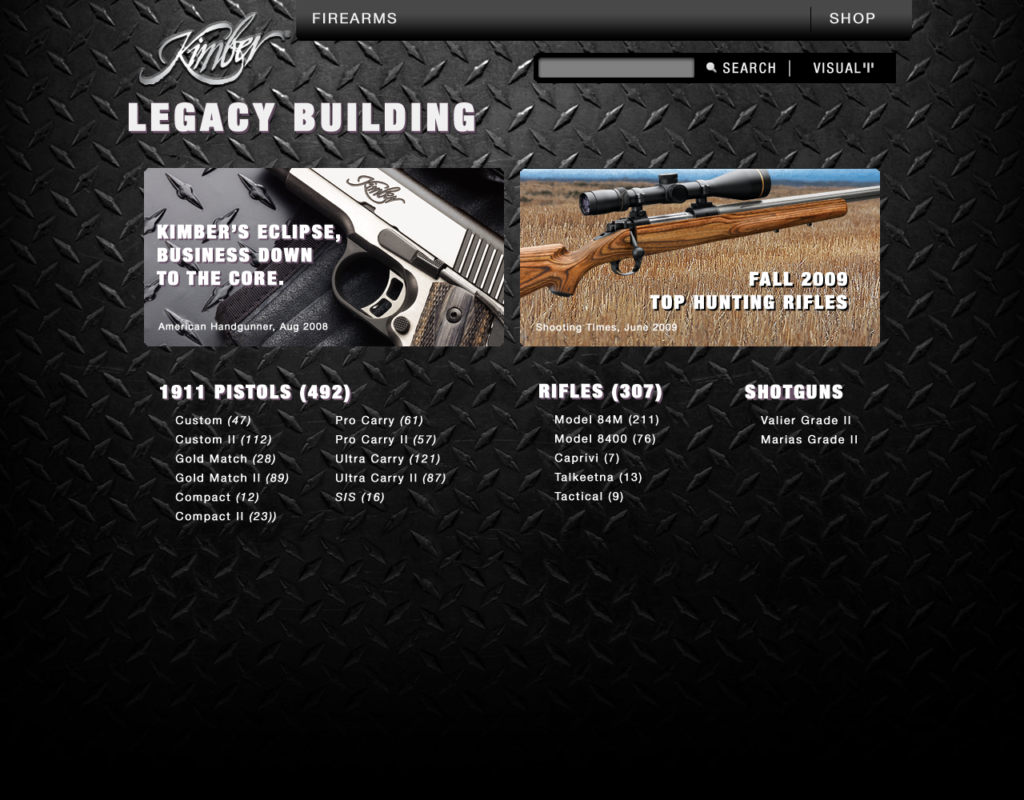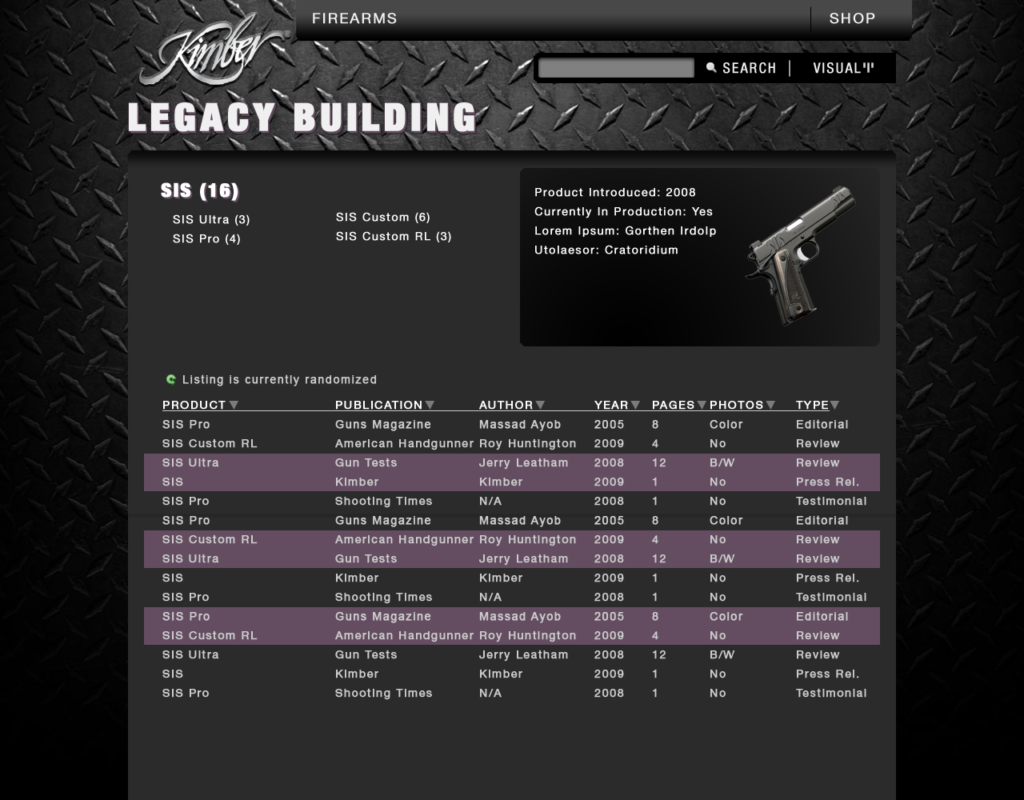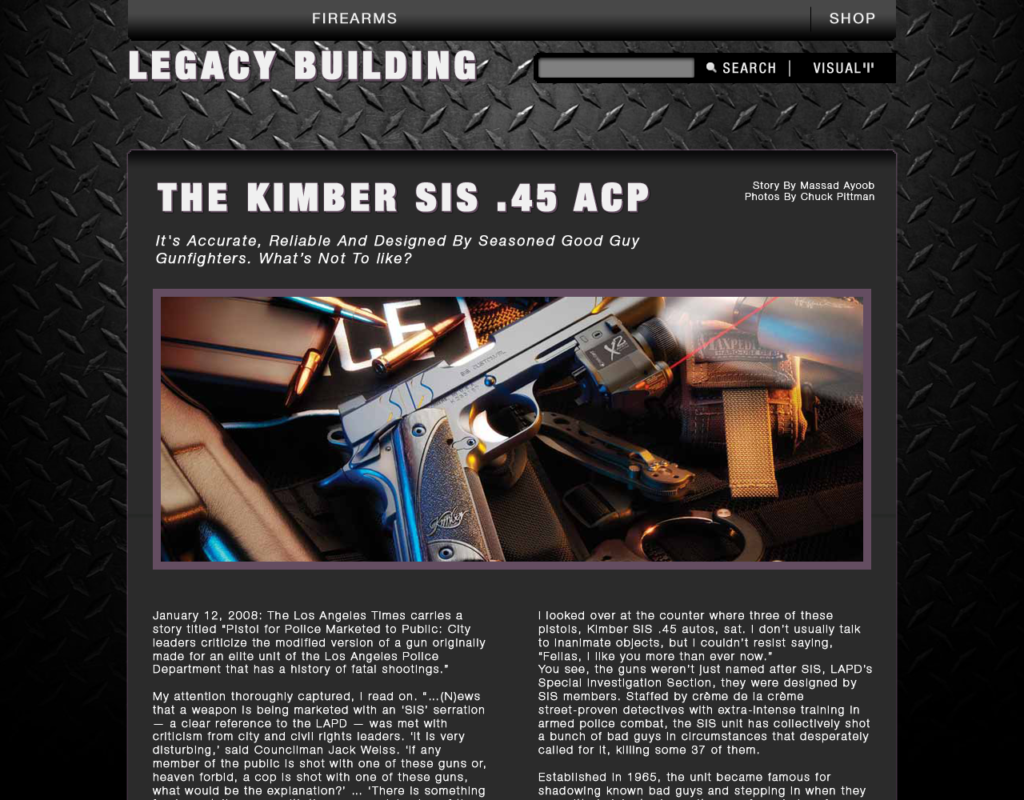 While the VISUAL TIMELINE was driven by unindexable FLASH, the BROWSE experience was completely dynamic HTML with meta information and breadcrumbs.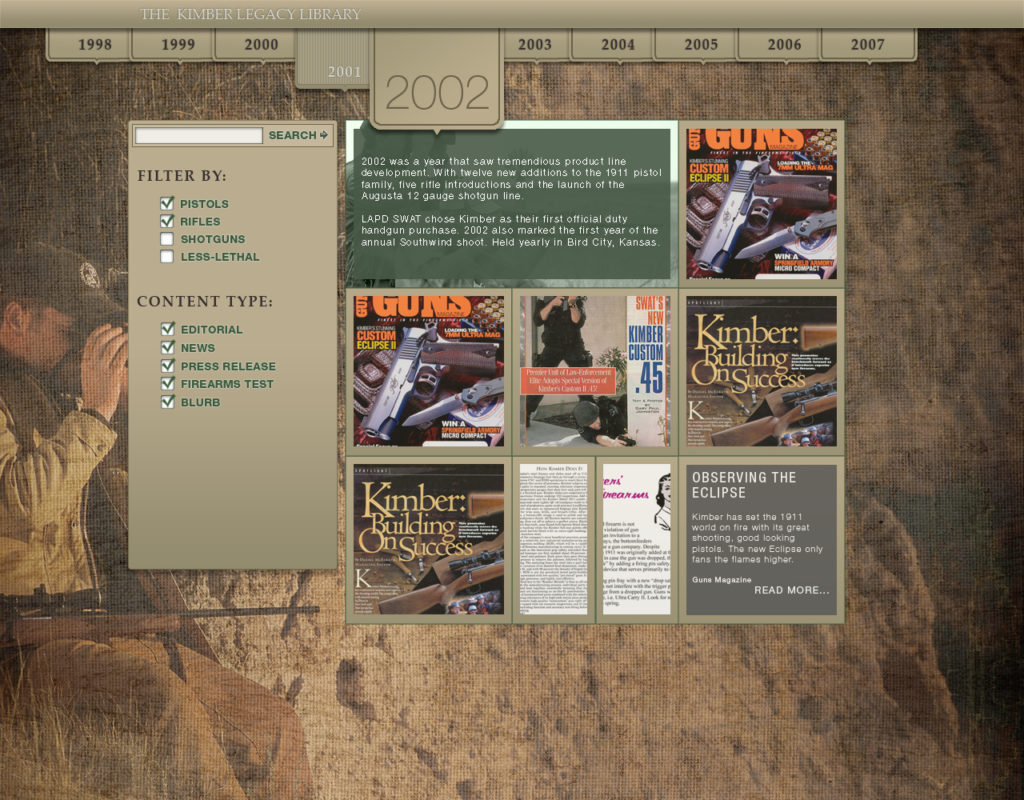 Additional look-feels with Filtering instead of Clicking.
While a click-down approach was given to Composition 1, the second comp centered around filtering down a selection, and the one rollover to move into the library.
Roll-Over States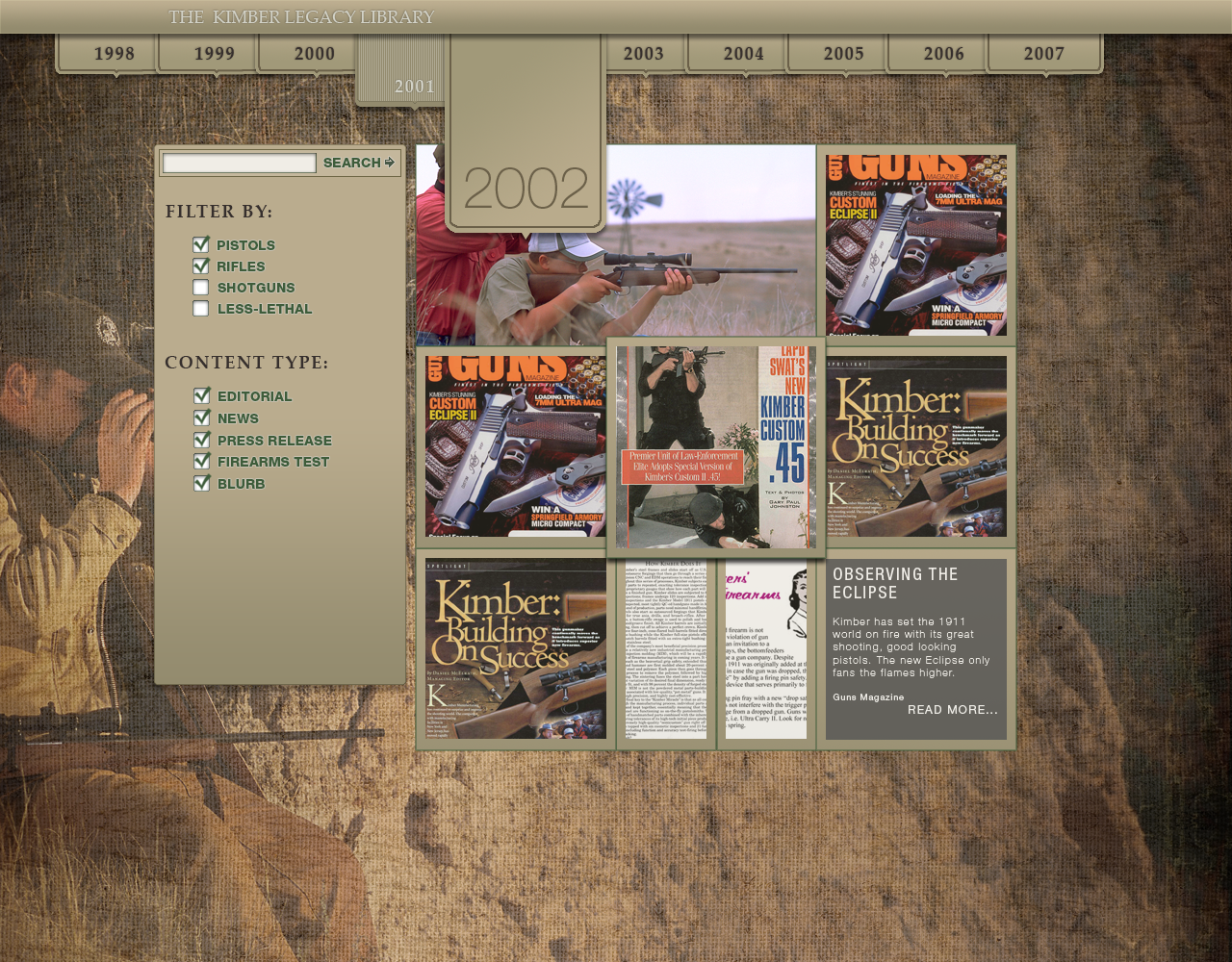 Final v3 Look-Feel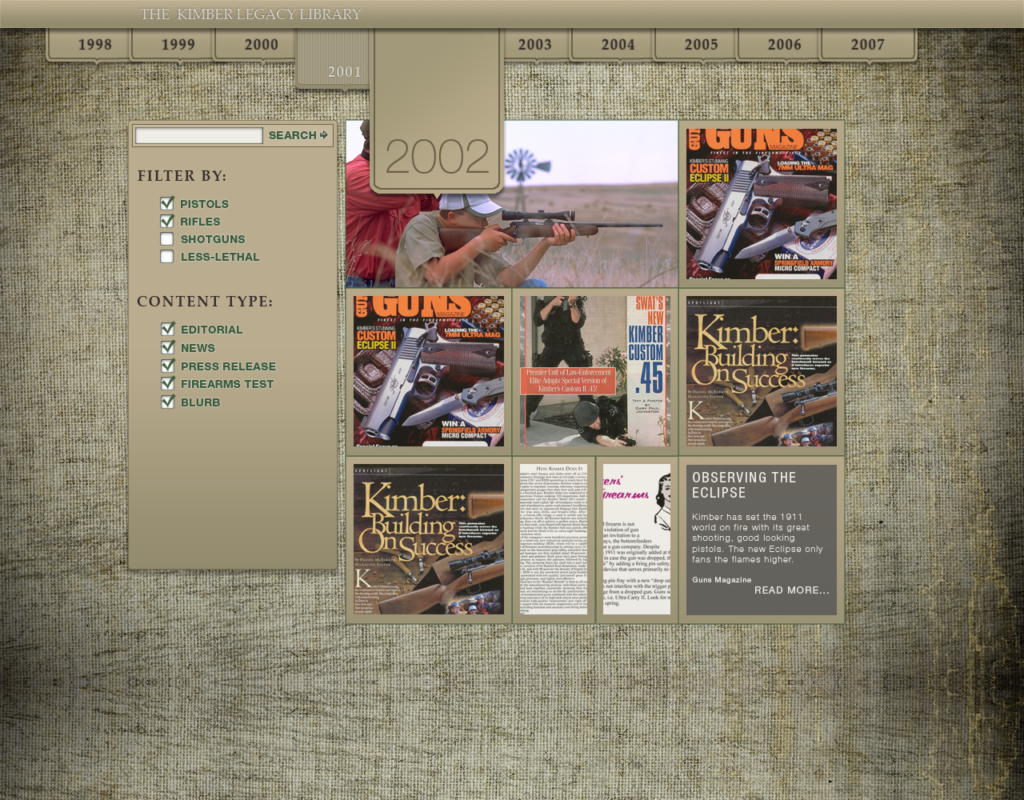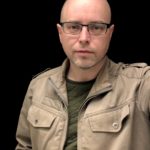 Lynn Twiss
Creative Marketing & Brand Director
Lynn Twiss is a self-starting and driven creative marketing and advertising director with experience in lifestyle, manufacturing, corporate, and agency environments.
A 28-year career in elevating brands through global-scale campaign strategies involving creative team leadership, strategic planning, digital/eCommerce management, earned and paid media (social, digital, programmatic, print, radio, television, outdoor), SEM/SEO, communications, partnerships, promotions, qualitative and quantitative development, and synthesis.
Brands