GUNLAND has a rotating roster of freelance, and consulting members, but the prime players in the work are: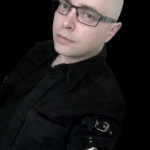 From building the Kimber firearms brand from virtually nothing to the juggernaut it is today; to forging Leupold Optics' first steps into digital and building a world-class team of social media, UX, and eCommerce specialists; to leading SIG Sauer's Electro-Optics marketing: Lynn has been instrumental in the leadership and development of epic brands and their growth for the outdoor and firearms industries since 1994.
Born, raised, and living in the Pacific Northwest, Lynn brings to Gunland an insightful eye to modern Design Thinking and Business Strategy. Tackling the Wicked Problems of an industry with many.